Strawberry Cheesecake Recipe
📋 INGREDIENTS:
2/5 lb (200 g) dry biscuit cookies
2/5 lb (200 g) soft unsalted butter
1 1/2 lb (600 g) cream cheese or mascarpone cheese
1/5 lb (100 g) strawberries
1/5 lb (100 g) sugar
3 tbsp flour (better rice or corn flour)
2 tbsp low-fat cream
2 eggs
1 egg's yolk
2 tsp vanilla sugar
1 lemon's zest (optional)
For decoration:
2-3 fresh strawberries
sugar powder (optional)

⏳ cooking time - 1h 30min (plus 3h for cooling)
💬 Note: This recipe requires baking in the oven because it's a classical recipe. But if you avoid using raw eggs for cream mix (you may replace it with cottage cheese for example) there will not be need in baking at all. Just put the cake into the fridge for 3 hours. Also note that baking bath is needed to avoid dryness of the cooked cheesecake and it necessarily to use it according to safety rules.
How to bake a cheesecake with berries at home
1. Mix cookies to powder with an electric mixer. Or manually: put 1 half of cookies to a pocket and smash with rolling pin, repeat action with another half of cookies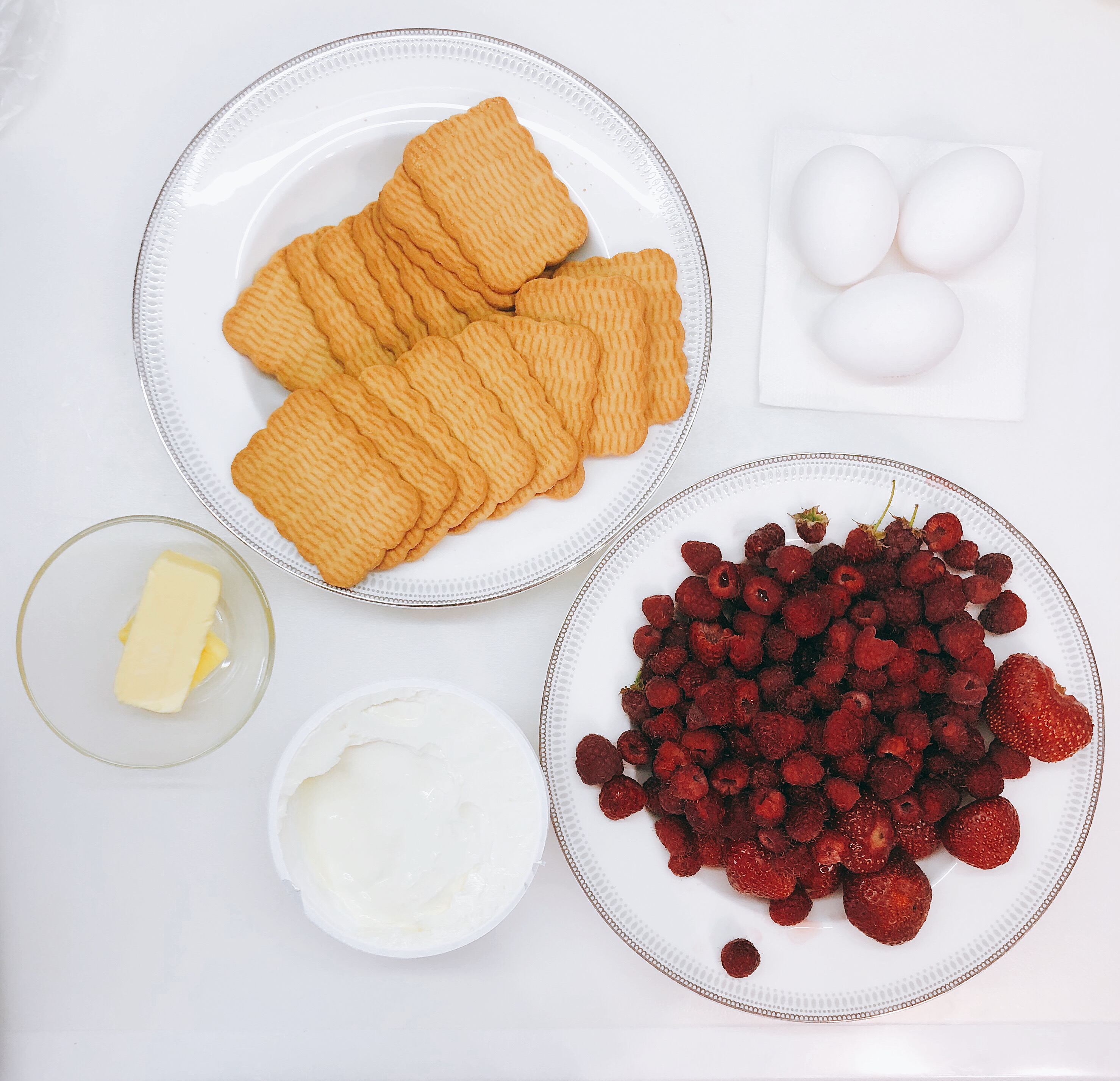 2. Heat up a frying pan, put cookie crumbles into it and add butter, fry until mixed and slightly browned. (Do not over fry)
3. Smear the springform pan with butter. Put buttered cookie crumbles on the bottom, spread it and seal it using something flat to press cookie crumbles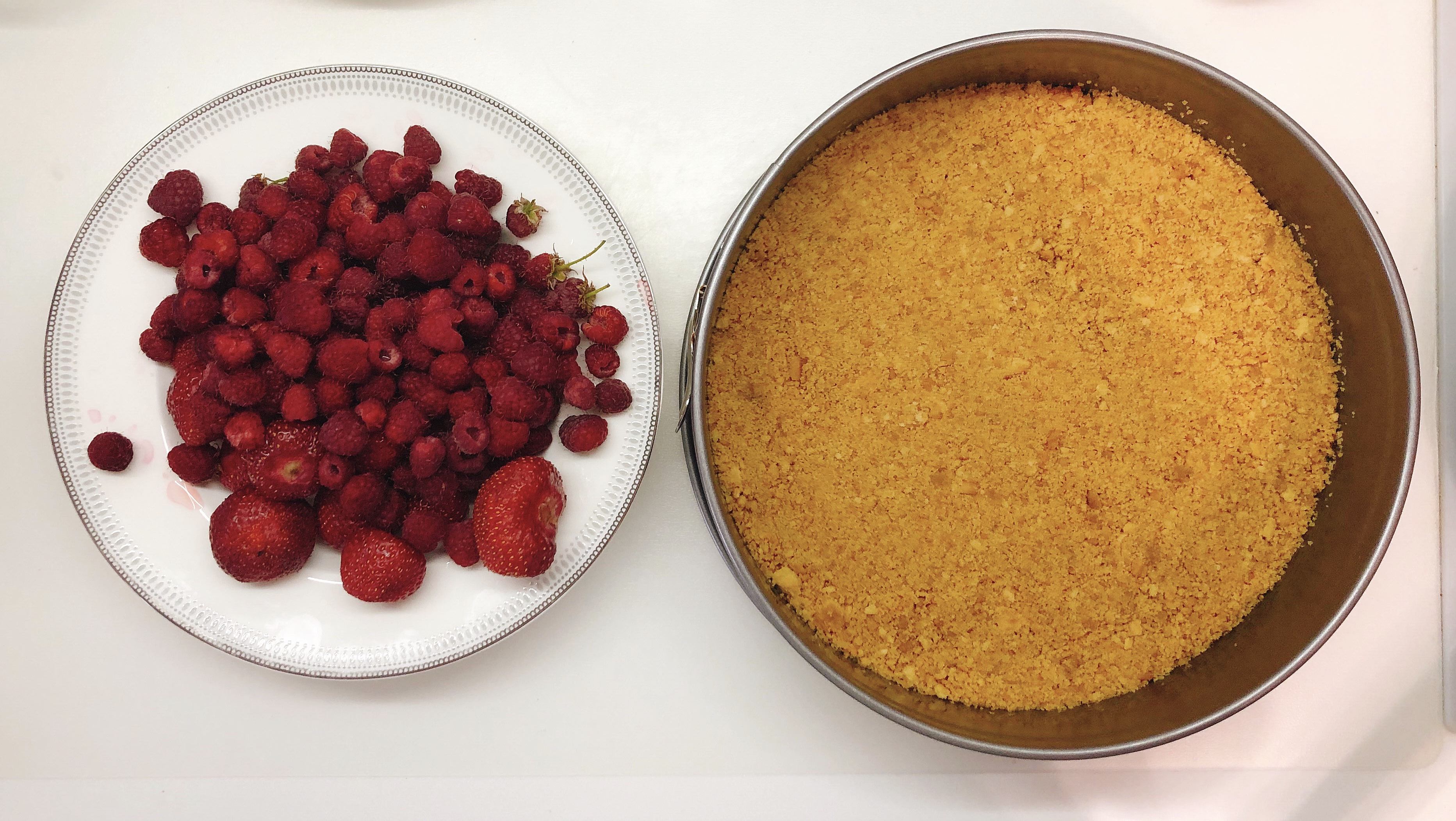 4. Cut some strawberries and lay it on the layer with cookies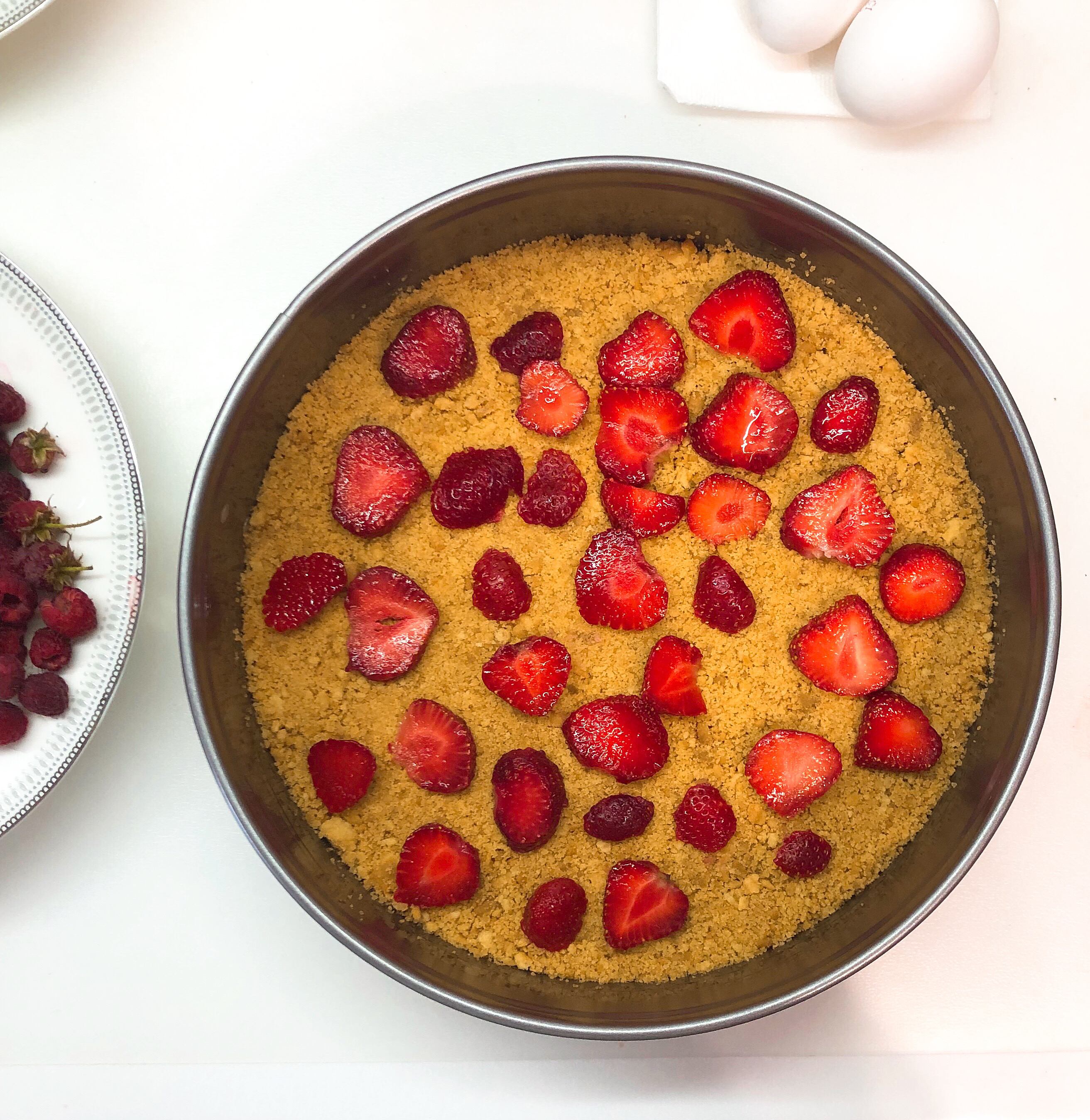 5. Put the springform pan into the fridge
6. Prepare cream: Mix all ingredients (cream cheese, sugar, flour, low-fat cream, eggs, yolk, lemon zest) until it becomes a cream without lumps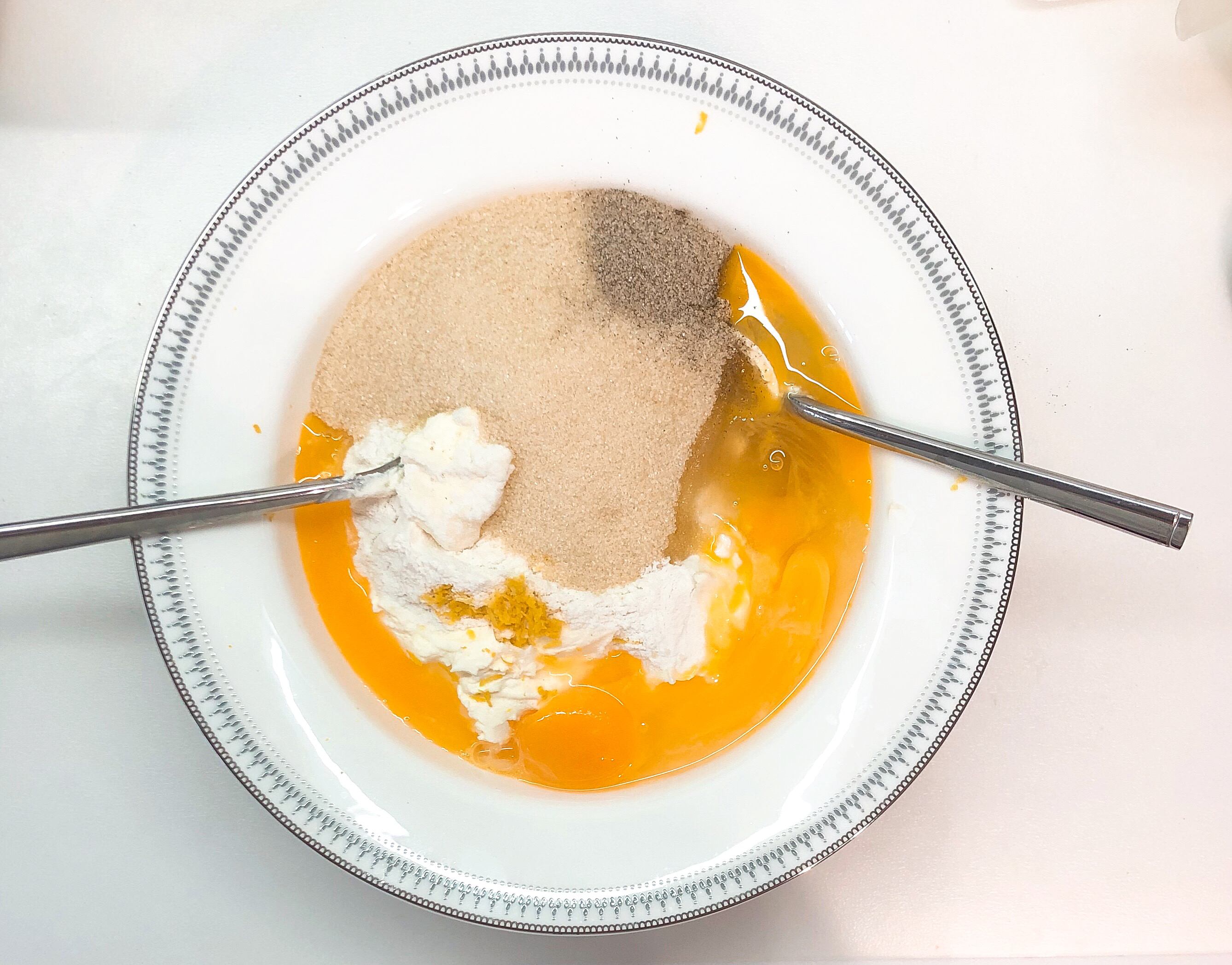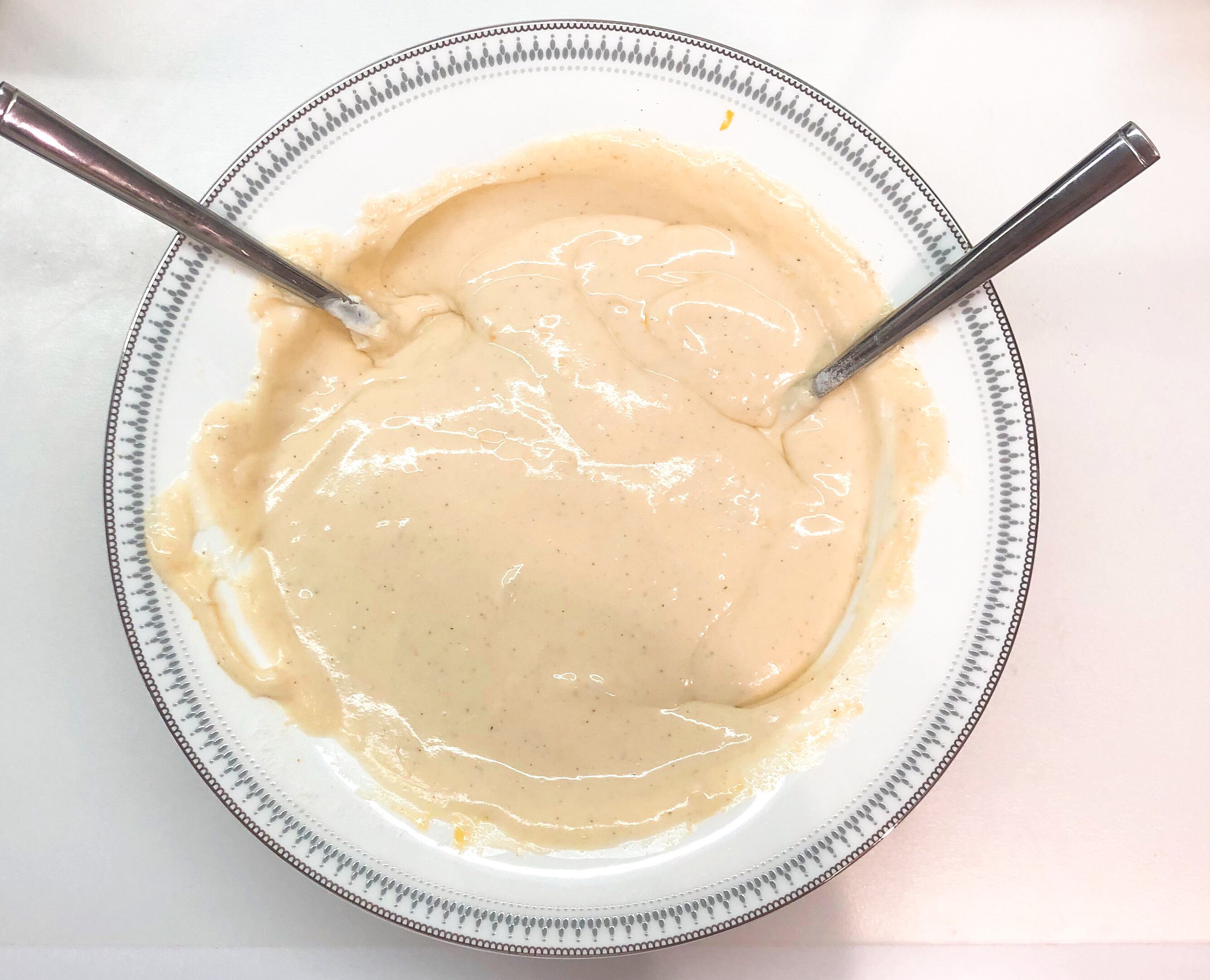 7. Spoon prepared mix onto the cookie base (be sure it is well covered)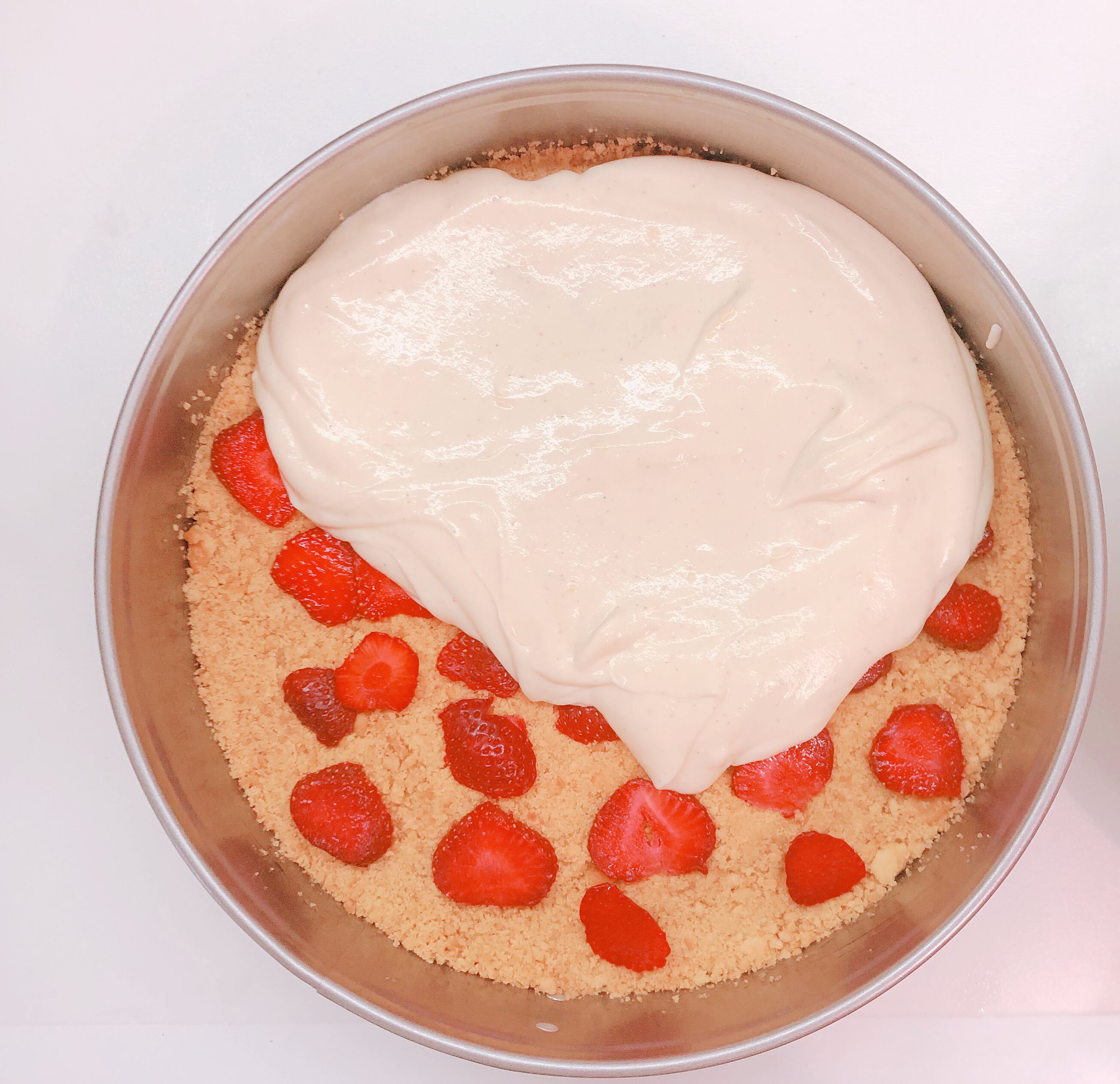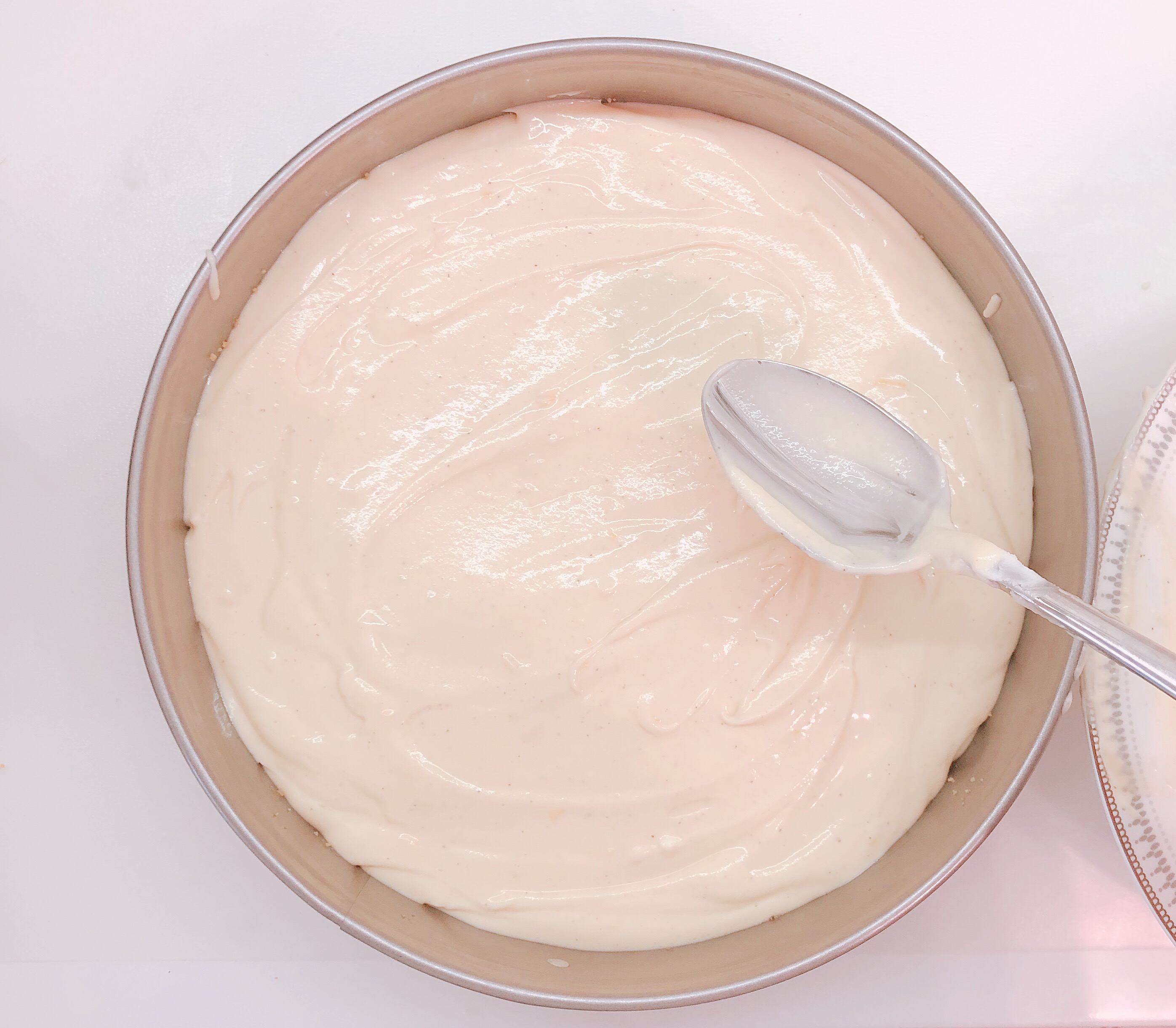 8. Prepare the oven to bake with water bath: you will need a baking dish with high sides to put on the lowest oven rails and fill it with hot water. Preheat oven to 300F (150C) and bake cake for 1 h on the middle rail with baking grid (you need something to put the springform pan on). When you get the cake out of the oven the middle of it is still a little shaky - it's ok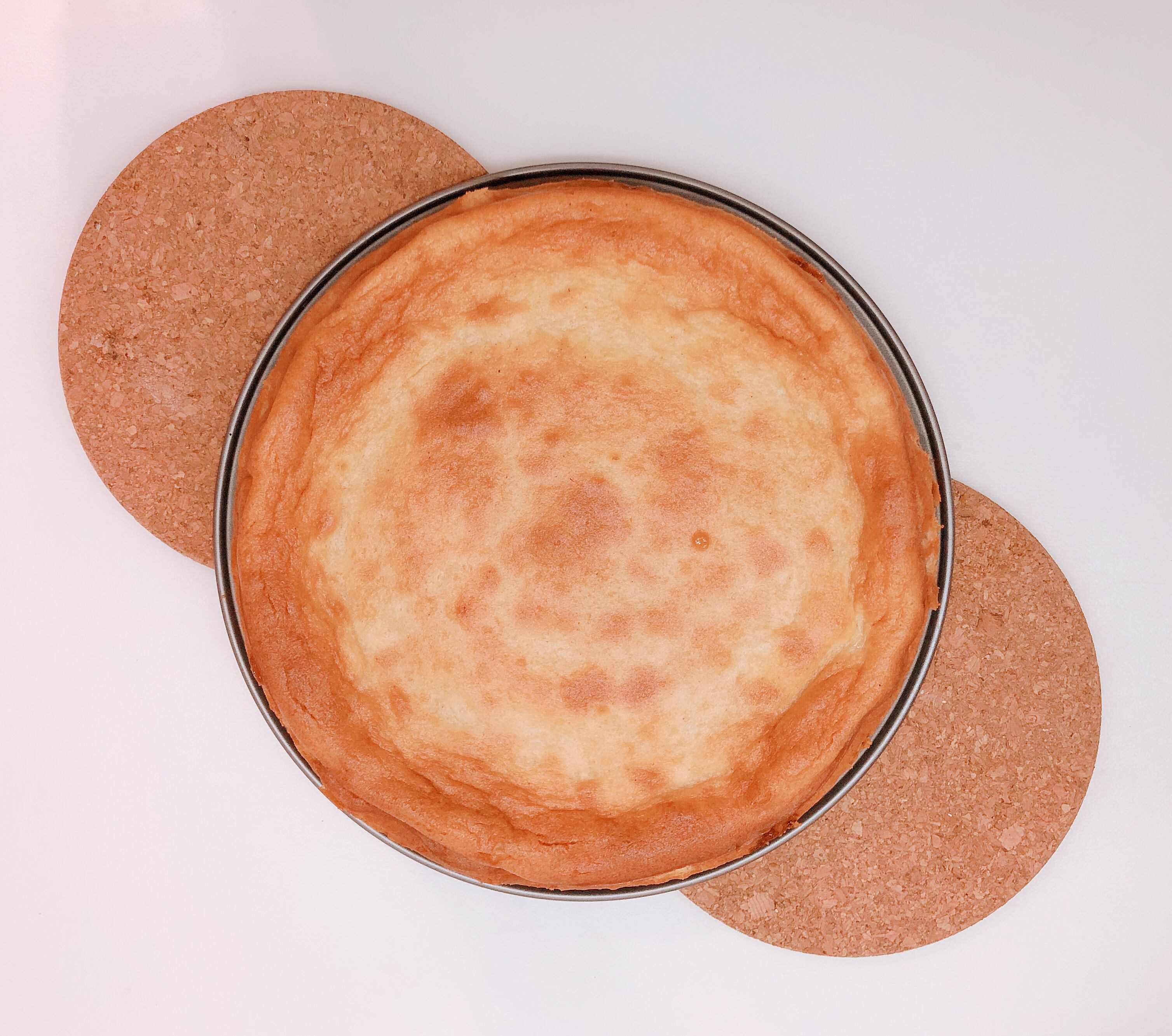 9. Cool cheesecake. Firstly cover it with foil for slow cooling (the middle of it must become firm), after 30 min remove foil and baking dish, put on a plate and keep cooling. When it becomes a room temperature - put it in the fridge for another 3 h.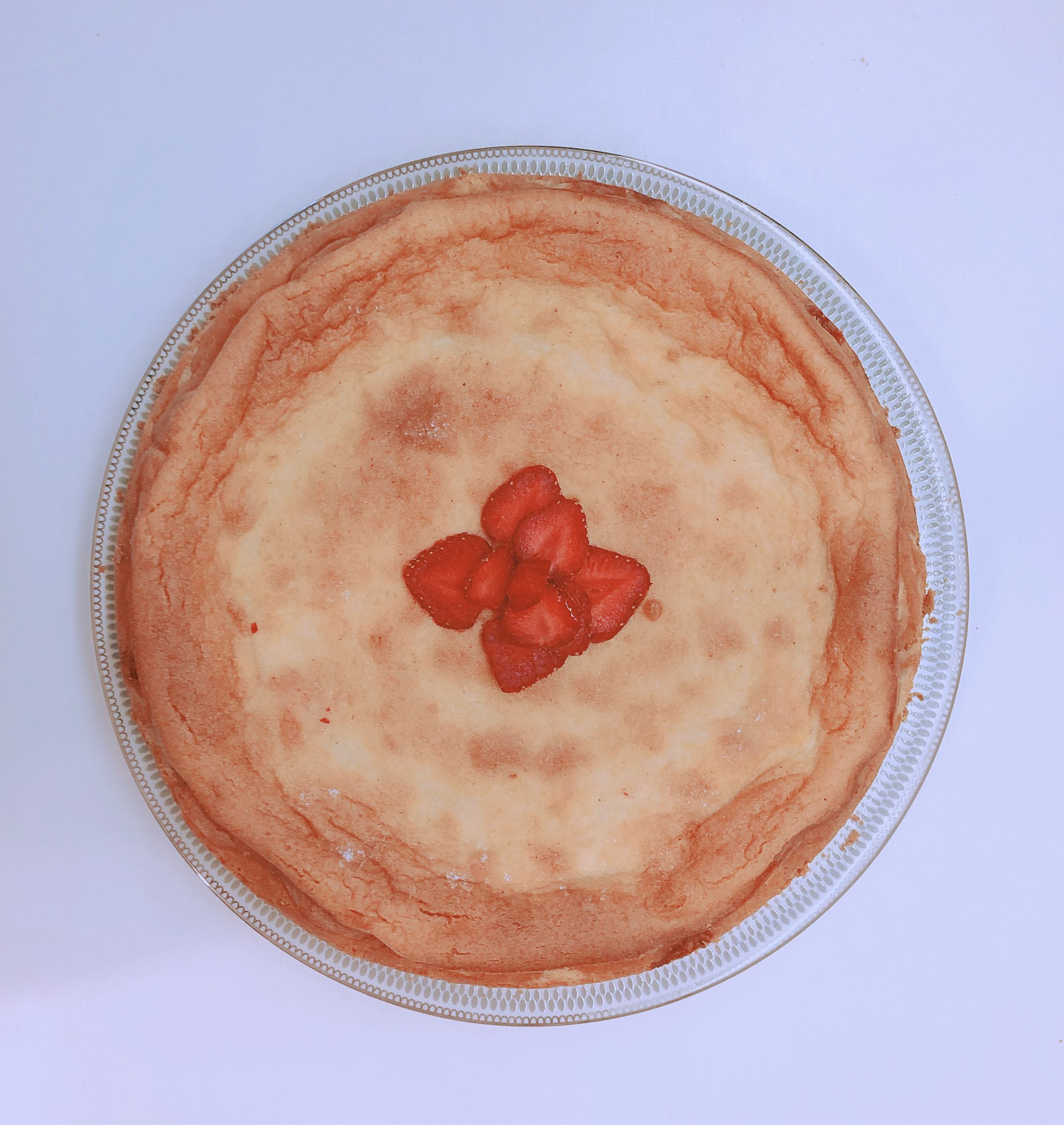 10. For the decoration use some fresh strawberries and sugar powder - up to your taste and fantasy!