Strawberry Apricot Toast Recipe
📋 INGREDIENTS:
5 strawberries
5 apricots
toast bread (4 pieces)
cream cheese for toasts

⏳ cooking time - 15 min
💬 Note: There are so many different kinds of breakfast. You may choose to fry some eggs with vegetables or cook porridge. But this breakfast variation - toast with cream cheese and fruits - is so cheerful and colorful that you shoud try to make it to feel summer vibes.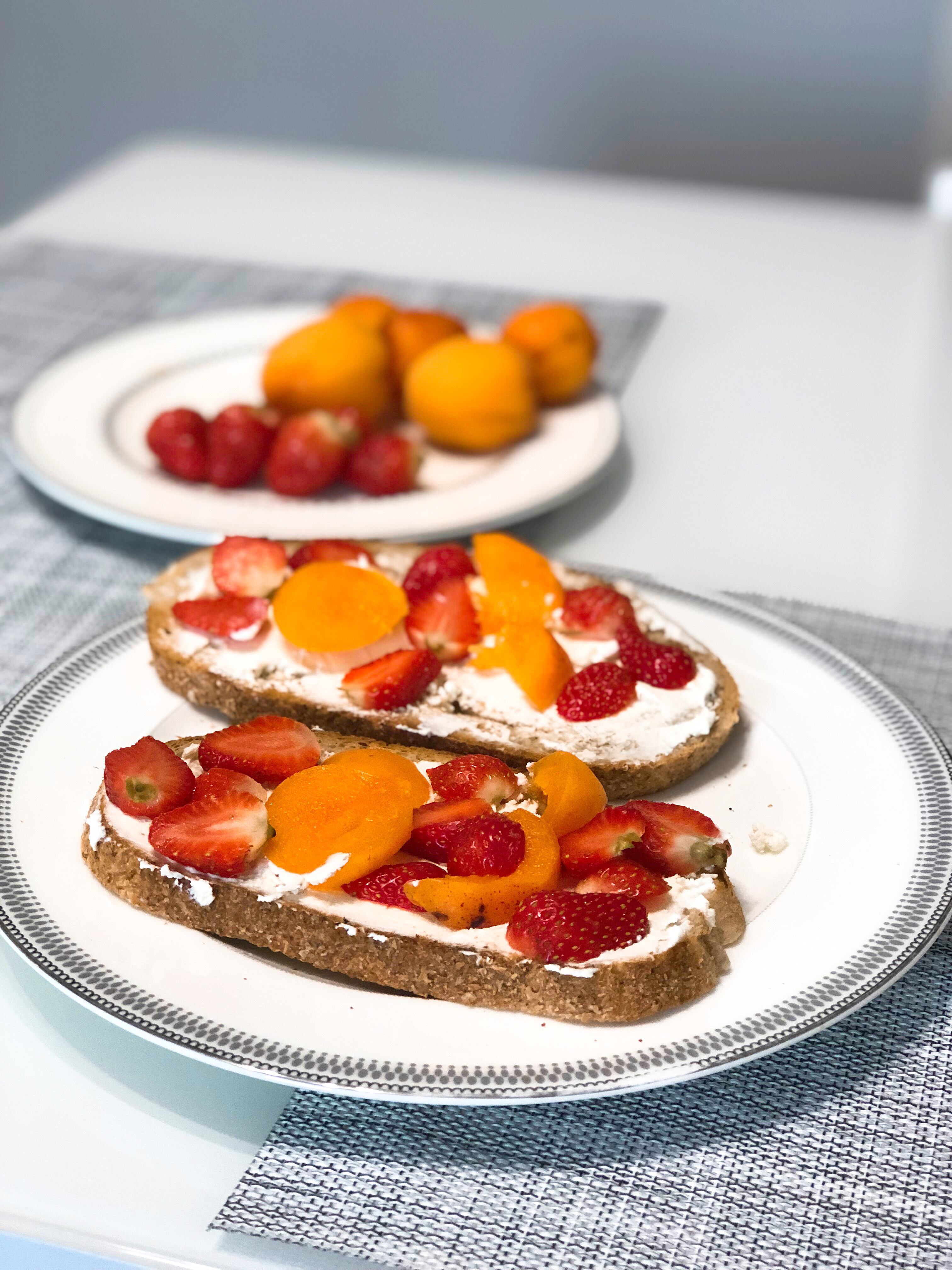 How to cook easy and tasty breakfast with fruits at home
1. Toast bread a little on both sides
2. Smear a toast with cream cheese
3. Lay cut strawberry and apricot peaces on top of the toast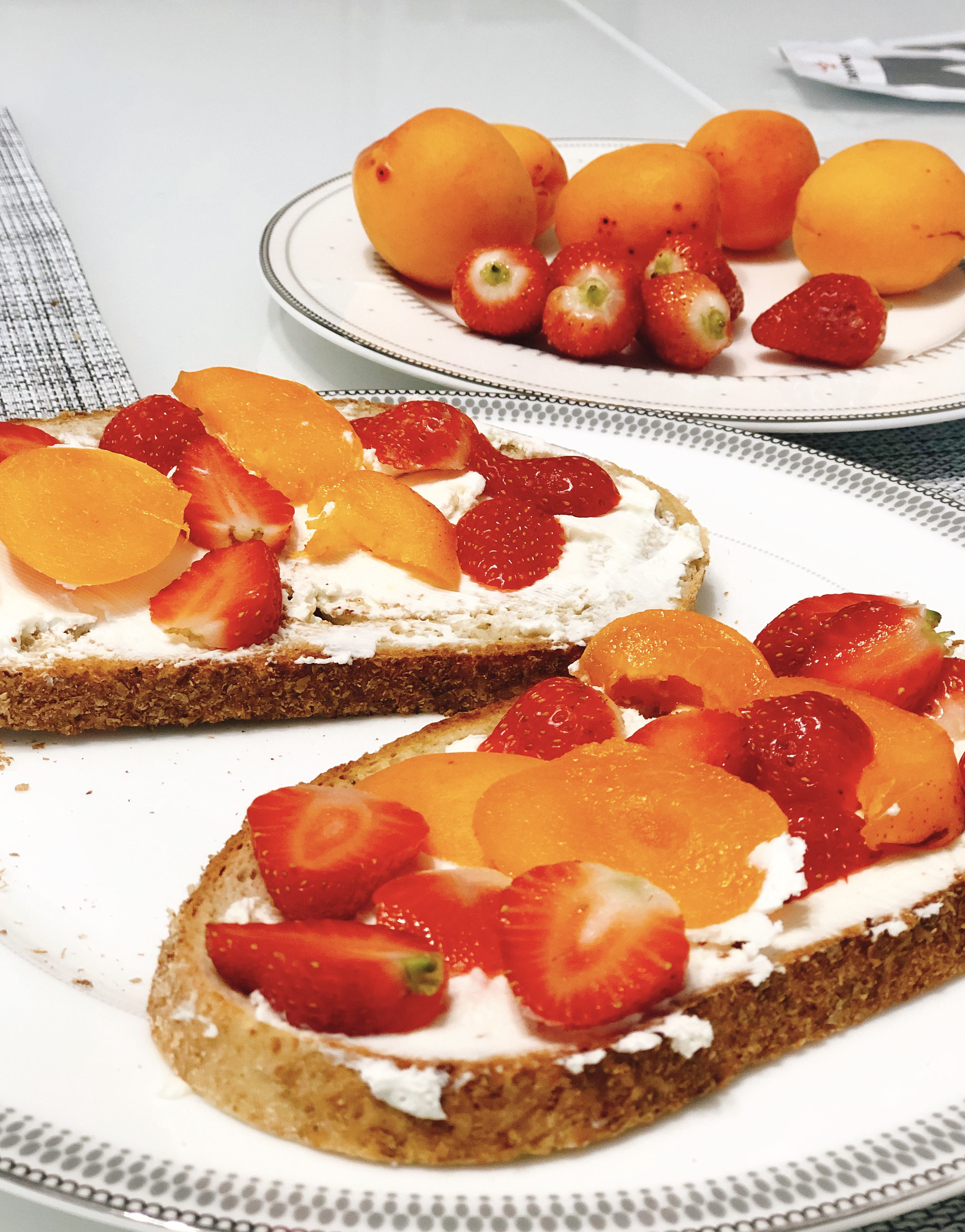 4. Enjoy your meal!