Cookies With Jam Recipe
📋 INGREDIENTS:
2 eggs
2/3 glass of brown sugar
1/2 tsp soda
pinch of salt
2 1/2 glasses of flour
5 tbsp raspberry jam
⏳ cooking time - 40 min
💬 Note: Serve the cookie pie with black tea or coffee. Also you may try to use your fav jam instead of raspberry. Please share the result with me! Hope it will become a tradition in your family too.
How to cook home made cookies with jam
1. Mix well all ingredients for shortcake pastry except jam in a bowl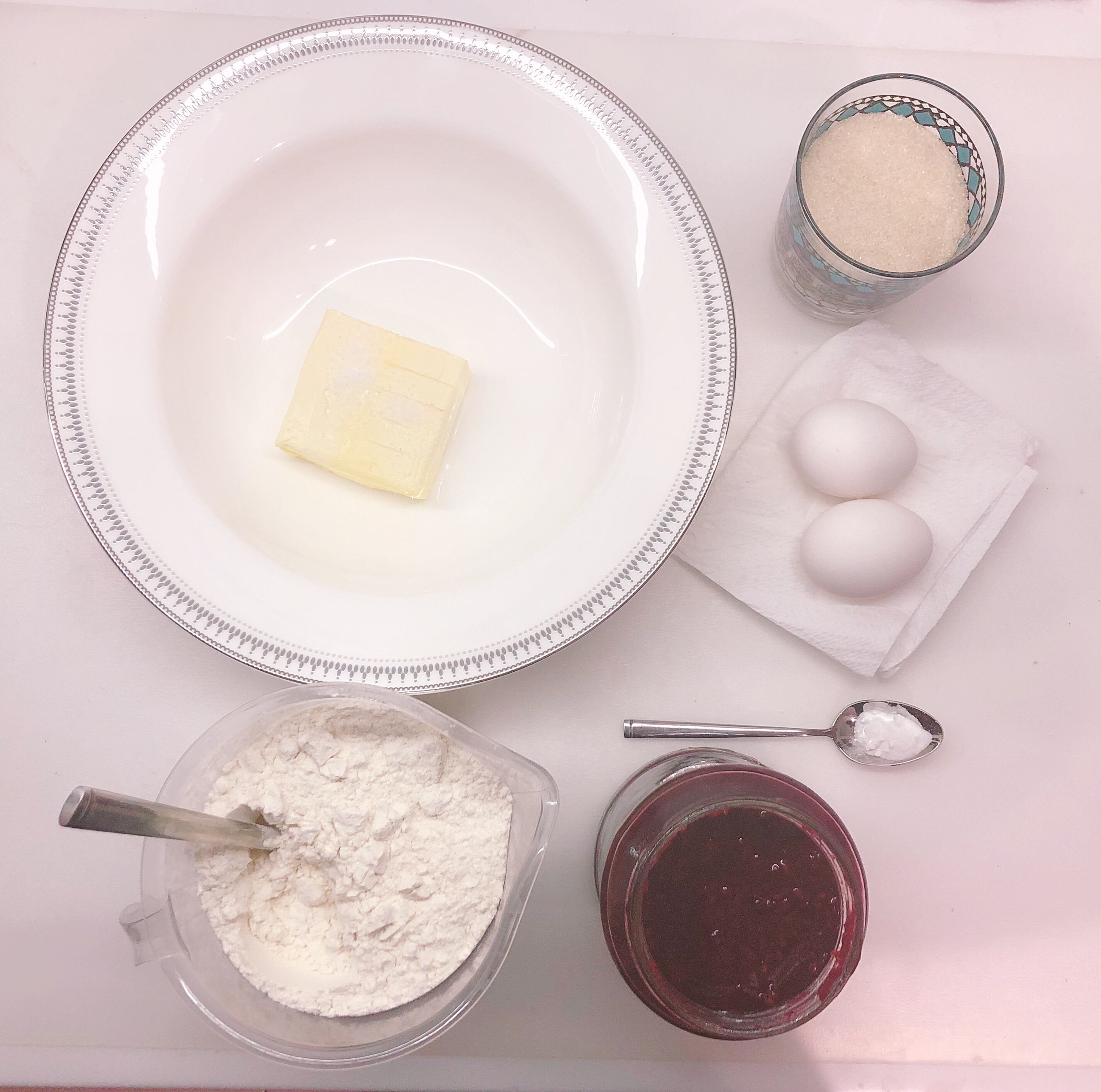 2. Roll out the dough
3. Prepare the baking dish, use baking paper with pinch of flour to avoid sticking
4. Put the rolled out dough on the baking paper and cut the edges. (Do not throw away extra dough - we will use it later)
5. Smear the dough with jam - do not use to much of it - 5 or 6 tbsp will be enough. Seal the edges
6. Carefully grate your extra dough on top of the cookies with jam or make some dough stripes and put it on top of it
7. Preheat oven to 350F (180C) and bake for 25 min