Carrot Pie Recipe
📋 INGREDIENTS:
For cake:
4 eggs
0,66 lb(300 g) cane sugar
1 tbsp vanilla sugar or extract
0,66 lb (300 g) flour
2 tsp baking powder
1/2 tsp salt
2 tsp grounded cinnamon
1,7 fl oz (50 ml) olive oil
8-10 grated carrots
0,44 lb (200 g) walnuts (finely chopped)

For cream:
0,55 lb (250 g) cream cheese
0,55 lb (250 g) powdered sugar
1-2 tsp lemon juice (depends on taste)
1 tsp butter

⏳ cooking time - 2 h
💬 Note: Serve this pie with whipped cream and coffee.
Very popular dessert - carrot pie
1. Mix all ingredients for cake in a bowl.
Knead the dough without lumps
2. Prepare baking dish. Smear with butter. (Tip: You can add some fine semolina, it will stick to butter so that baked cake will not stick to the baking dish)
3. Put the dough into the baking dish.
4. Preheat oven 190C (374F). Bake about 1 h 30min until golden brown crust. How to check readiness: push a skewer or a wooden stick in the centre - if it comes out clean and cake stays firm - it is ready. Leave it cool.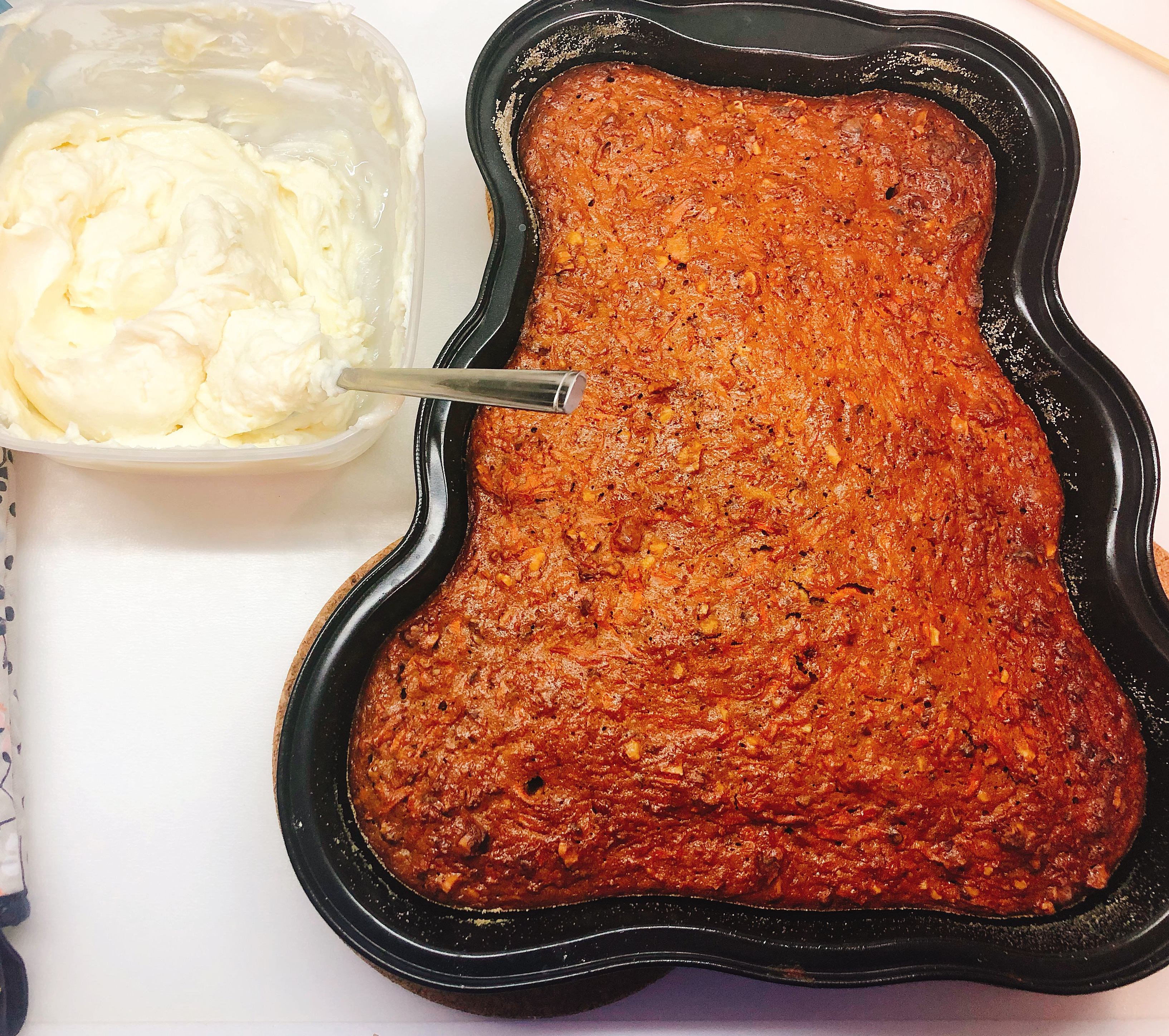 5. Make cream: whip with blender or mix in a bowl all ingredients
6. Apply cream on top of the baked cake. (Or also you can cut cake on to parts lengthwise and smear with cream in the middle for a better taste)