Turkey Wrap Recipe
📋 INGREDIENTS:
3 steaks turkey
2/5 (200 g) lb cherry tomatoes
pita or whole wheat tortillas
1/5 lb (100 g) sour cream
1/10 lb (50 g) feta cheese
fresh dill
1 cucumber
pinch of salt and pepper

⏳ cooking time - 40 min
💬 Note: Wrap with meat is very popular now and that means a lot of combinations to cook it. Note, you do not need too many ingredients to cook it at home - ellegant minimalism with some tasty flavour is what you need in this dish.
Turkey wrap with simple tasty sauce
1. Wash turkey under the cold water and wipe with paper towel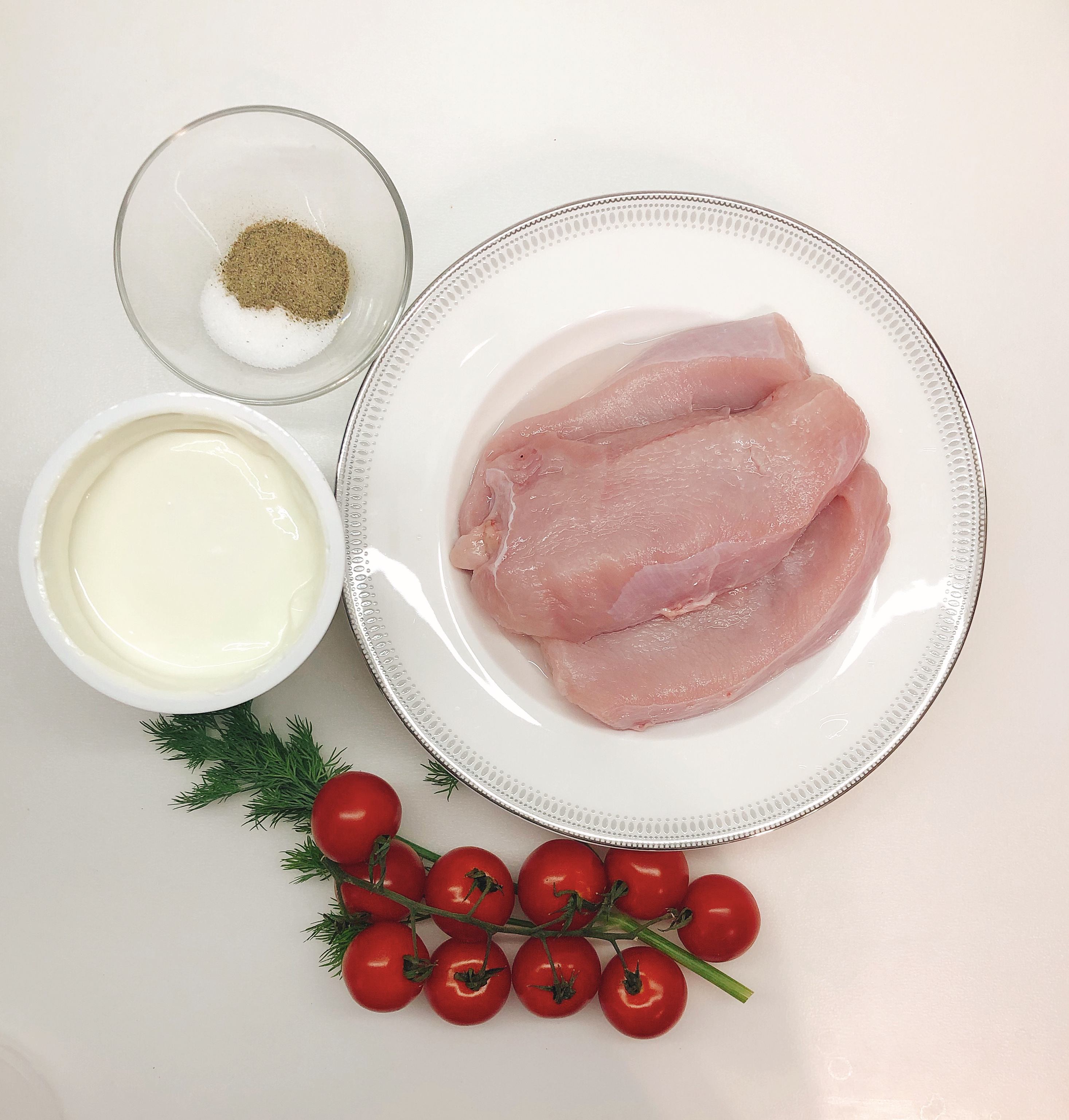 2. Add a pinch of salt and pepper to steaks (smear on both sides a little)
3. Preheat a grill pan with olive oil to hot state. Lay steaks on it and fry about 10 min on both sides. (If you are not sure of steak readiness - make a cut with knife to steak - if it is clear white in the middle then it is ready, if in the middle you can still see some pinky color - fry more.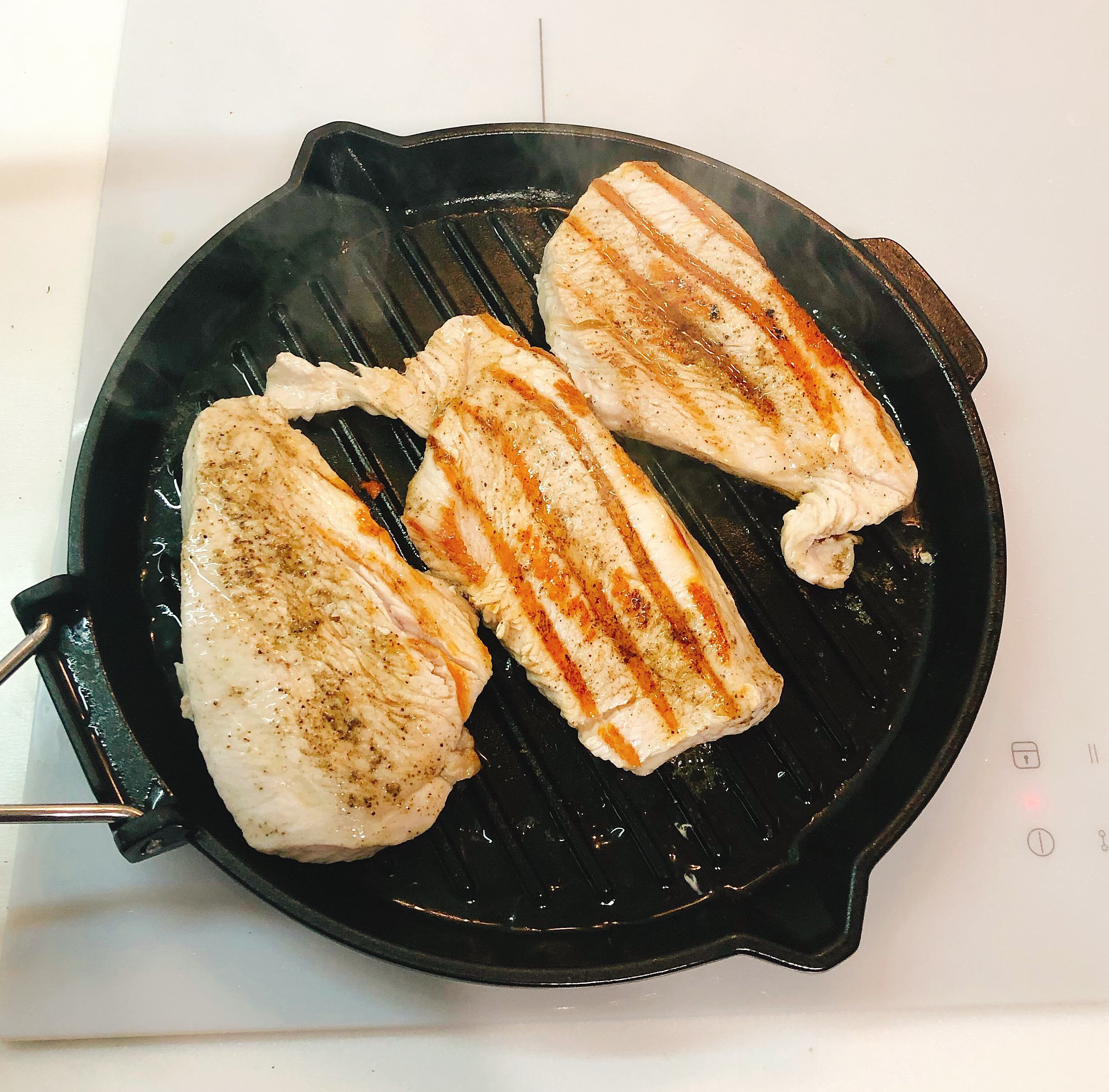 4. Wash vegetables (tomatoes, cucumbers and dill). Peel cucumbers.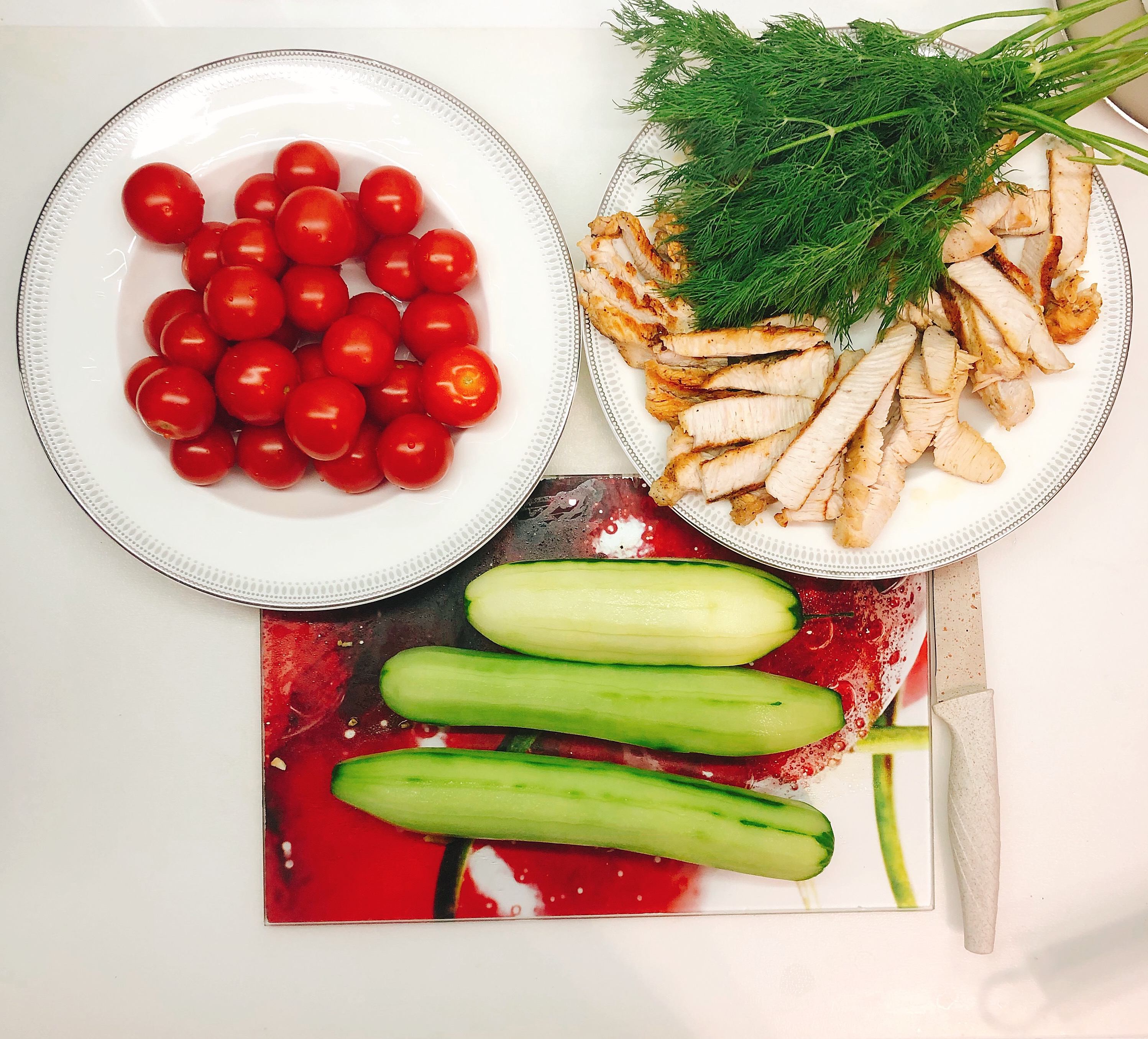 Chop all to your liking. Cut turkey into slices too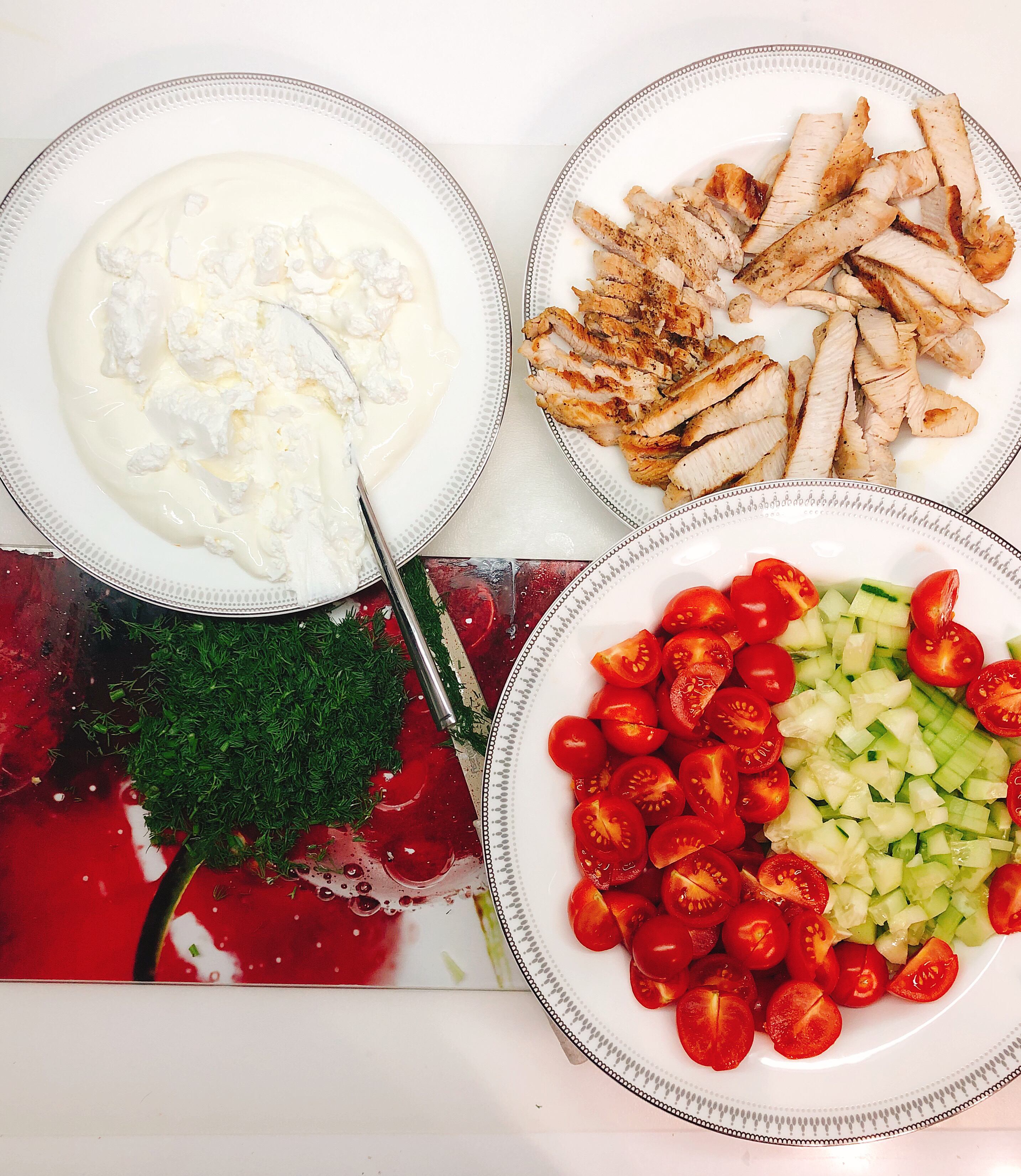 5. Prepare sauce: mix sour cream with feta cheese and dill
6. The most interesting part - prepare wraps. My variation below
Lay pita and smear it with sauce.
Lay turkey slices.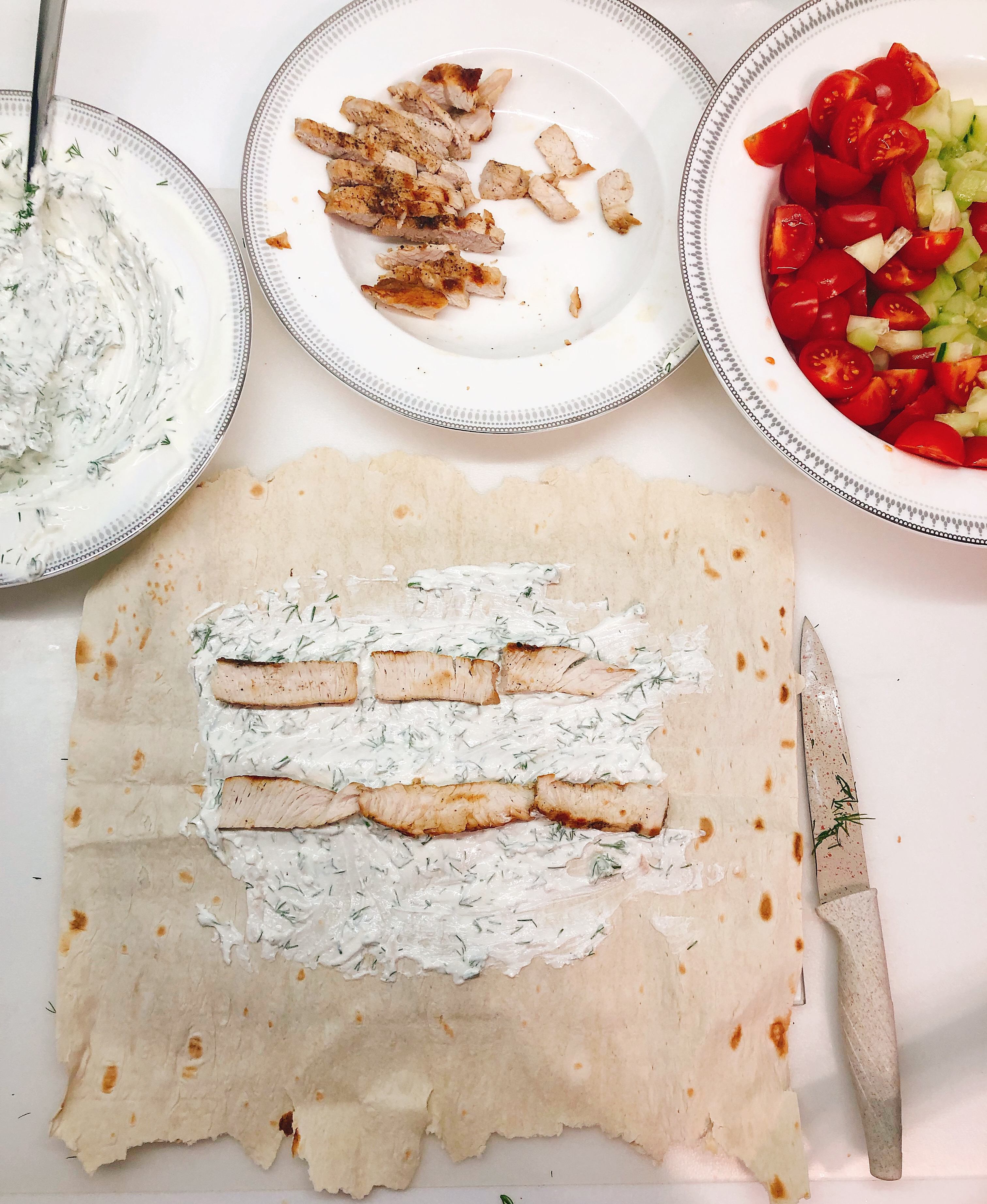 Add vegetables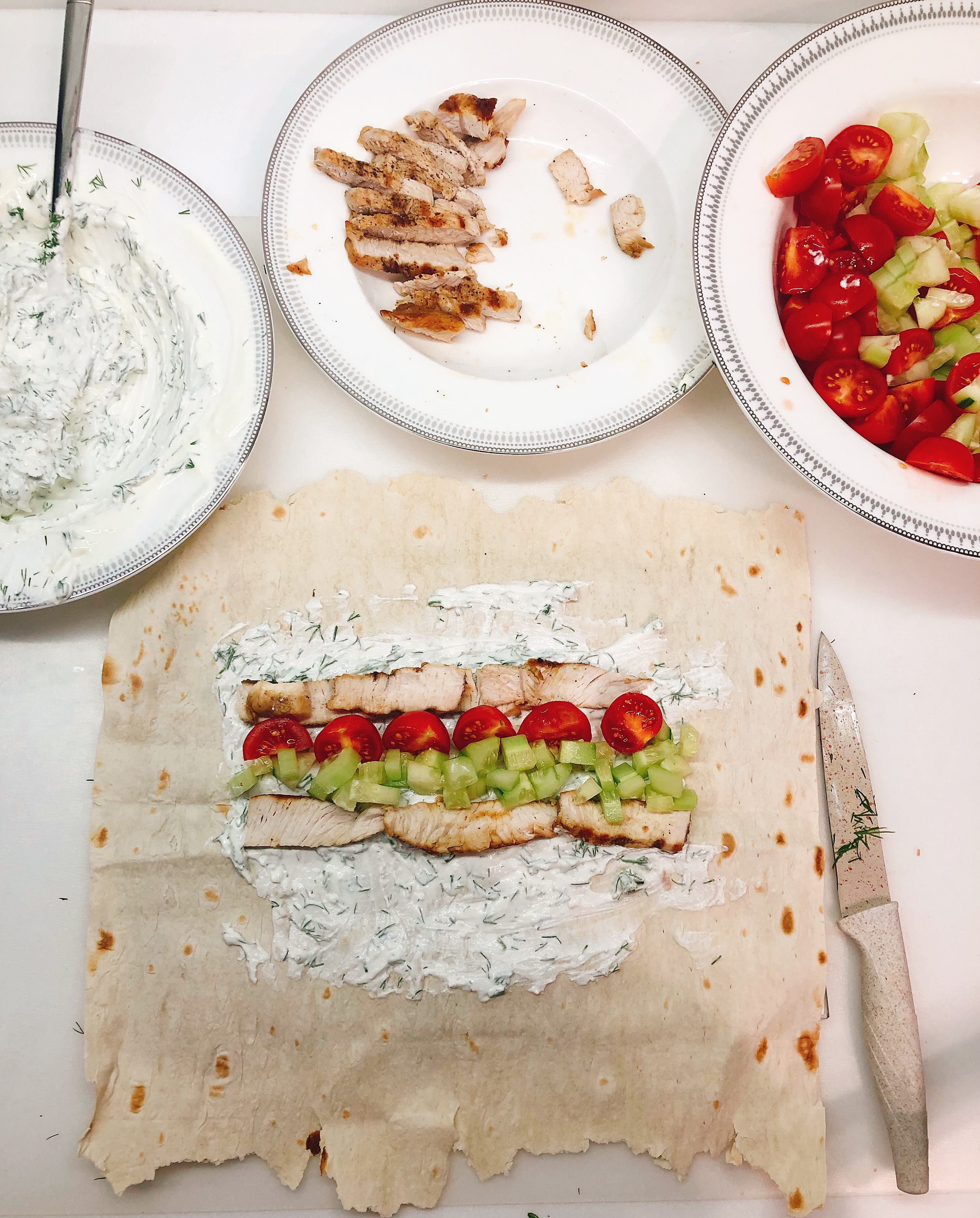 Wrap the edges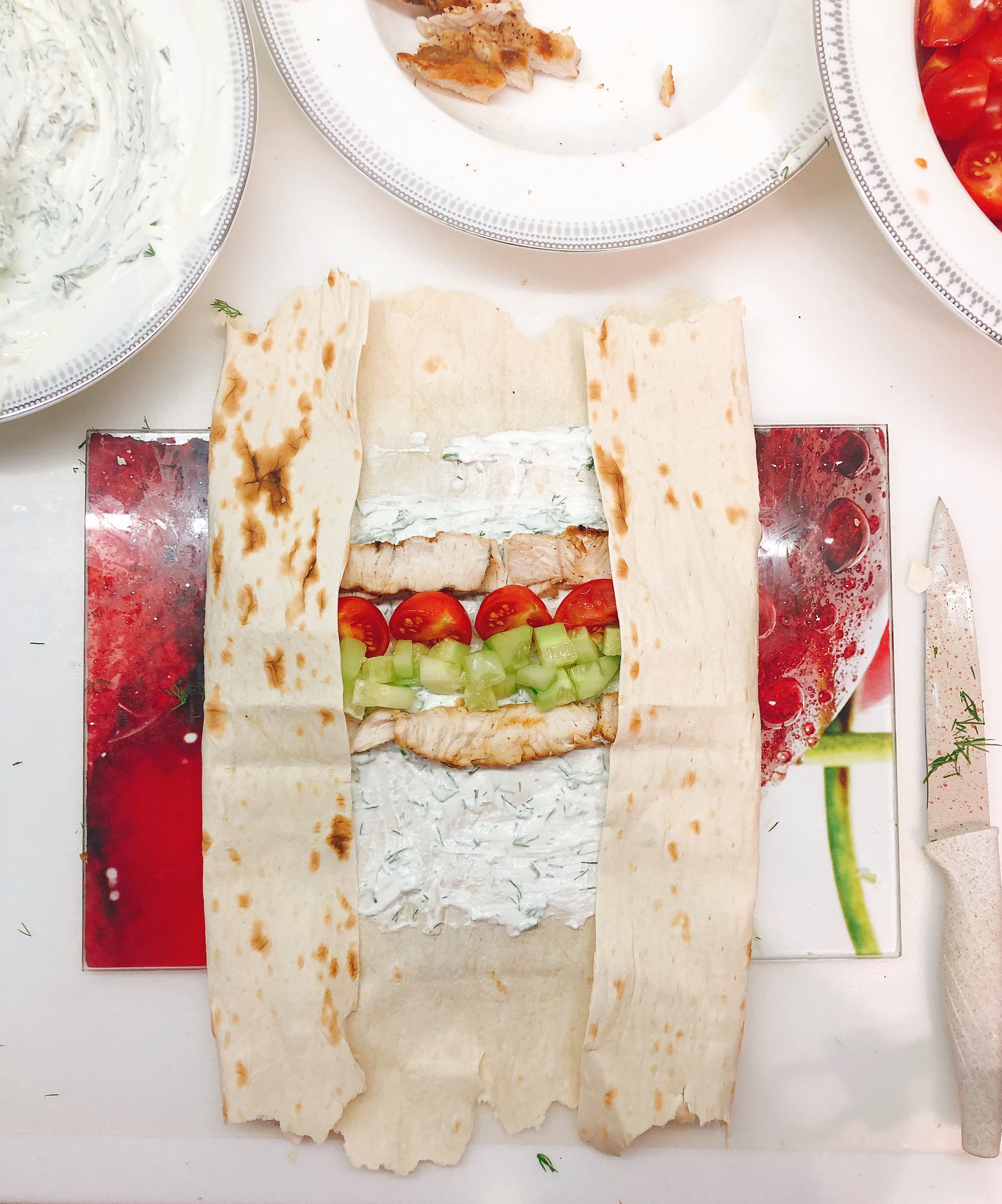 Roll pita in a wrap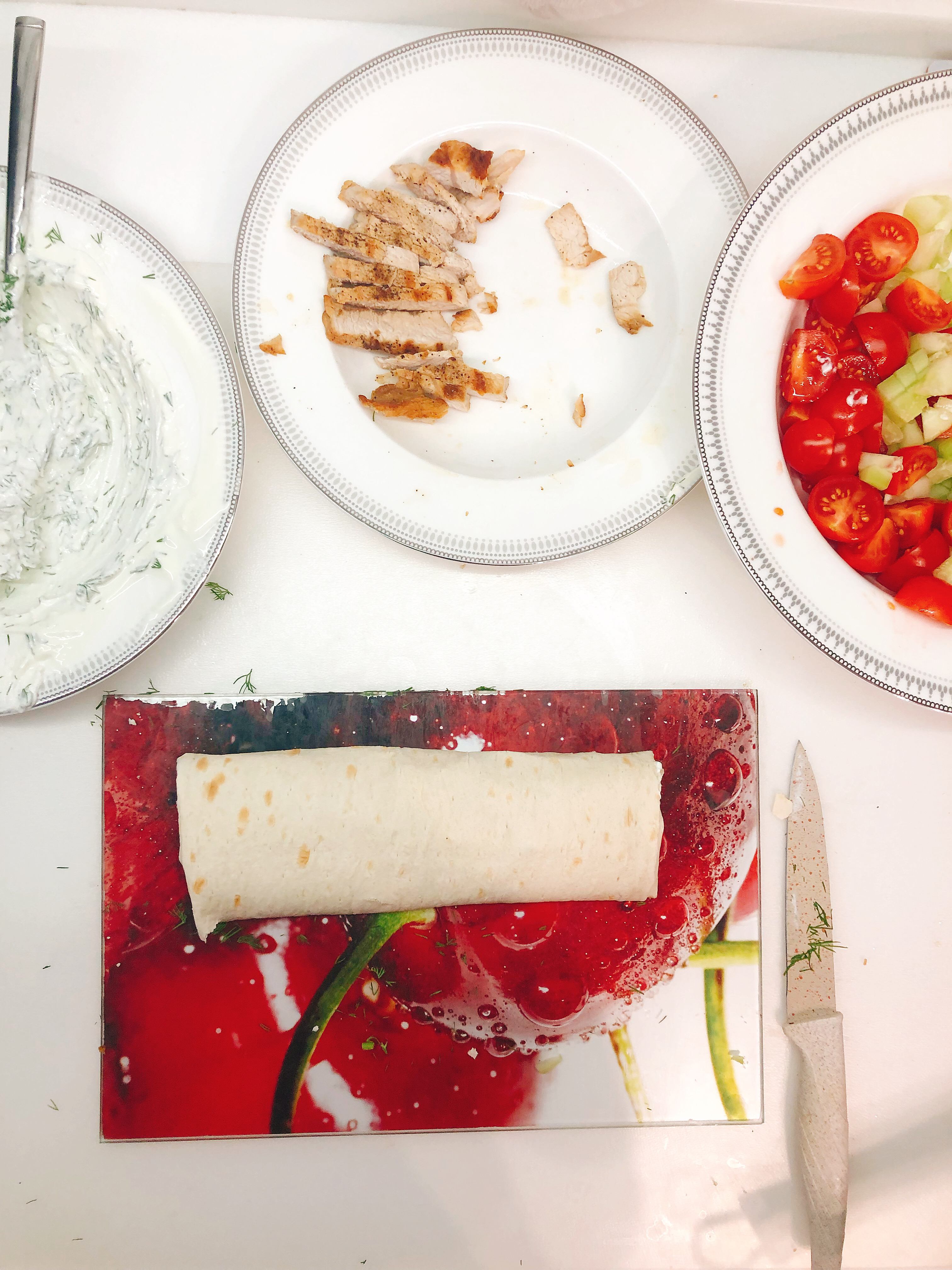 7. Repeat #6 untill run out of ingredients.