Tacos Recipe
📋 INGREDIENTS:
pack of chicken (any parts you like)
2 cucumbers
lettuce
2 avocados
1/2 banana
1/2 lemon juice (freshly squeezed)
1/2 red onion
1 tsp salt and pepper
3 tomatoes (not big)
pack of tortillas

⏳ cooking time - 1 h + marinating time 3 h
💬 Note: There must be a different chapter in cooking books where you can find easy recipes to cook for big companies and tacos is exactly in this list. Also try to experiment with the sauce and please share with me your results! Note that tacos may be cooked without meat at all.
How to cook tacos easily at home - with chicken and fresh vegetables
1. Wash under the cold water chicken and wipe with paper towel. Put it in the container and marinade with olive oil, salt, black pepper and paprika for about 3 hours in the fridge.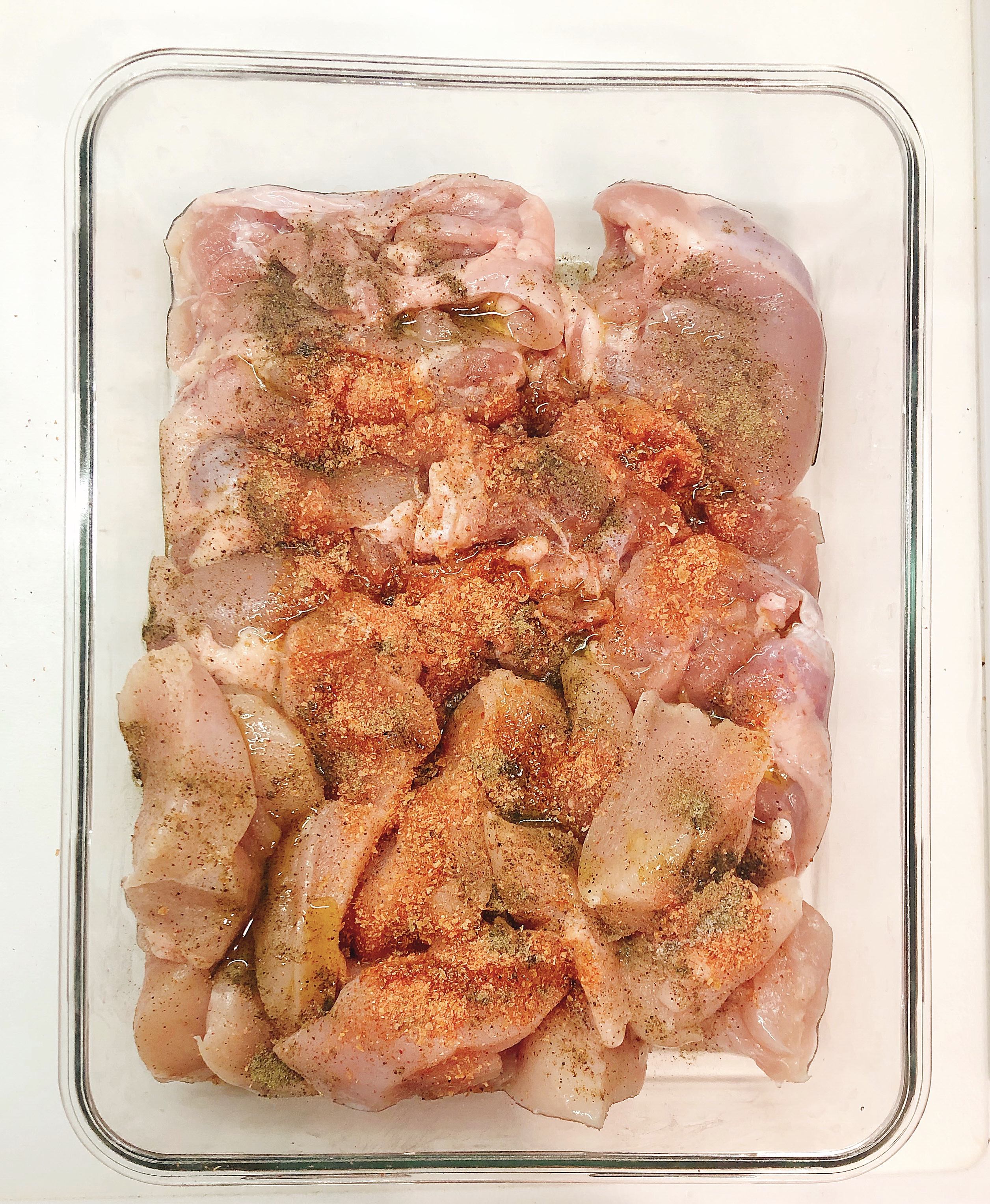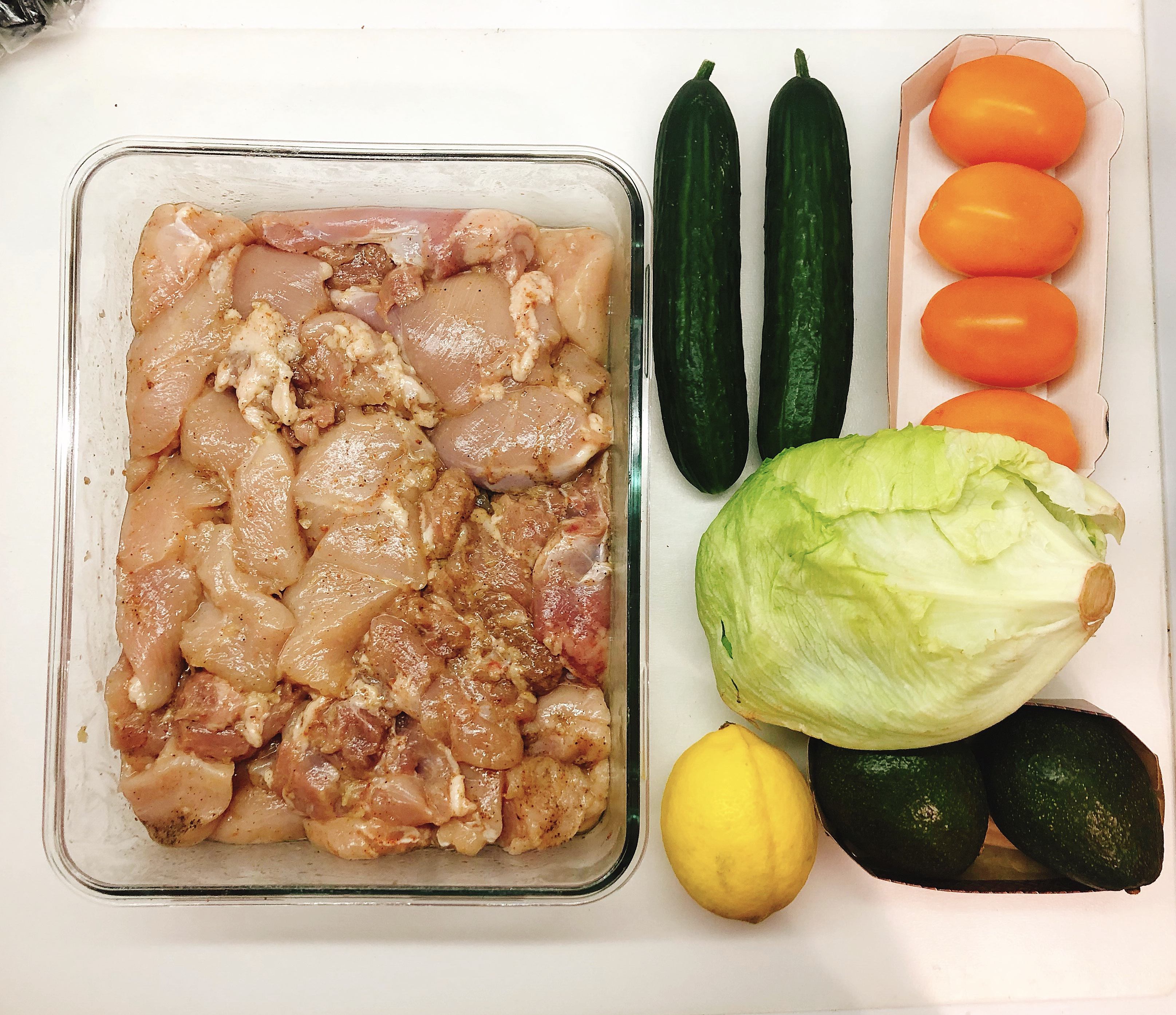 2. Prepare vegetables, wash under the cold water. Lettuce, cucumbers, onion and tomatoes must be finely chopped (remove cores in tomatoes to avoid extra wet of the tacos)
3. Fry on the pan (hot state) marinaded chicken on both sides and then move chicken to the oven 425F (220C) for 30 min
4. Prepare the sauce for tacos. Peel avocados, banana (!) and mash it, add lemon juice, add some grounded pepper and salt to your taste. Mix well.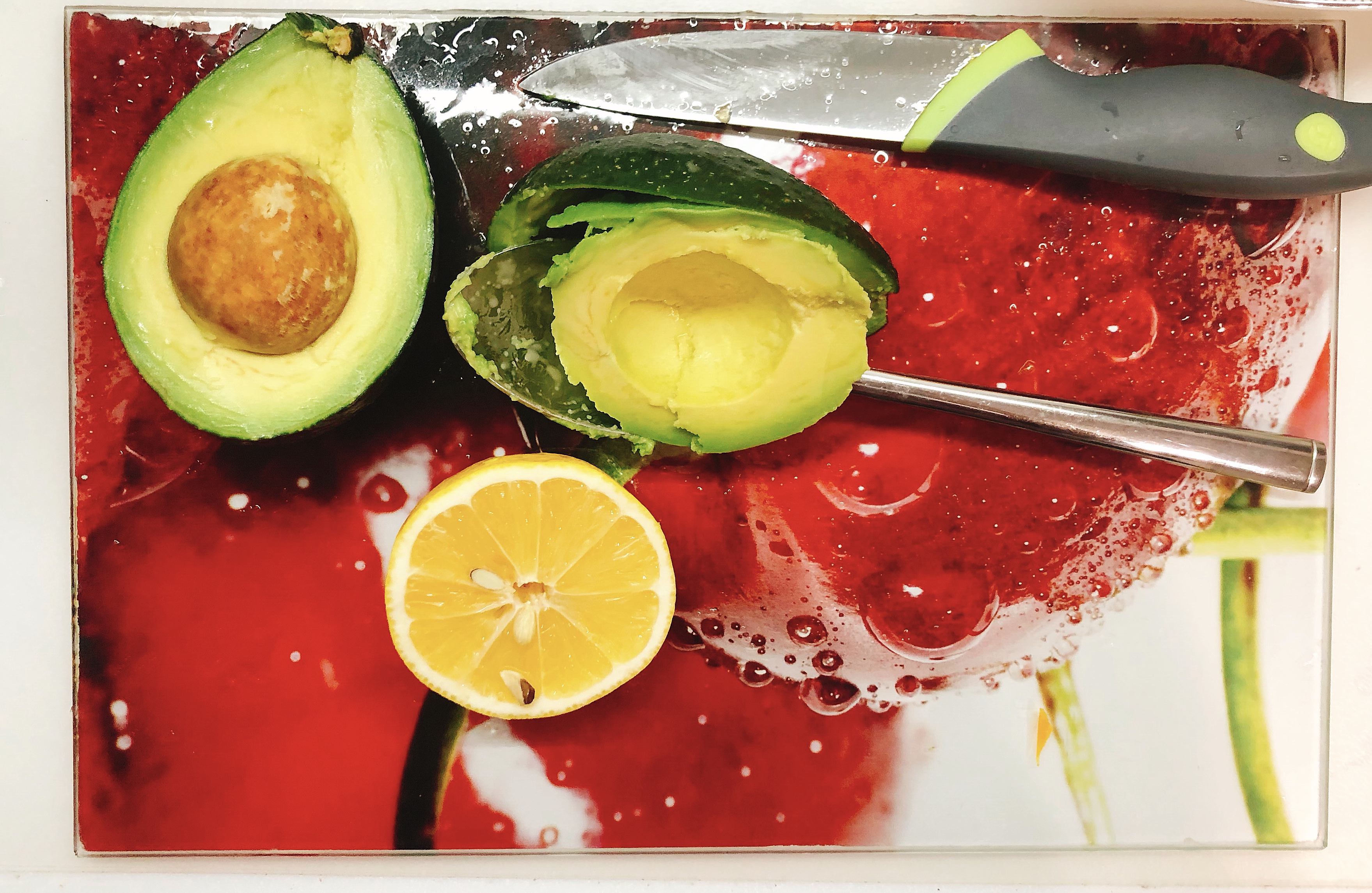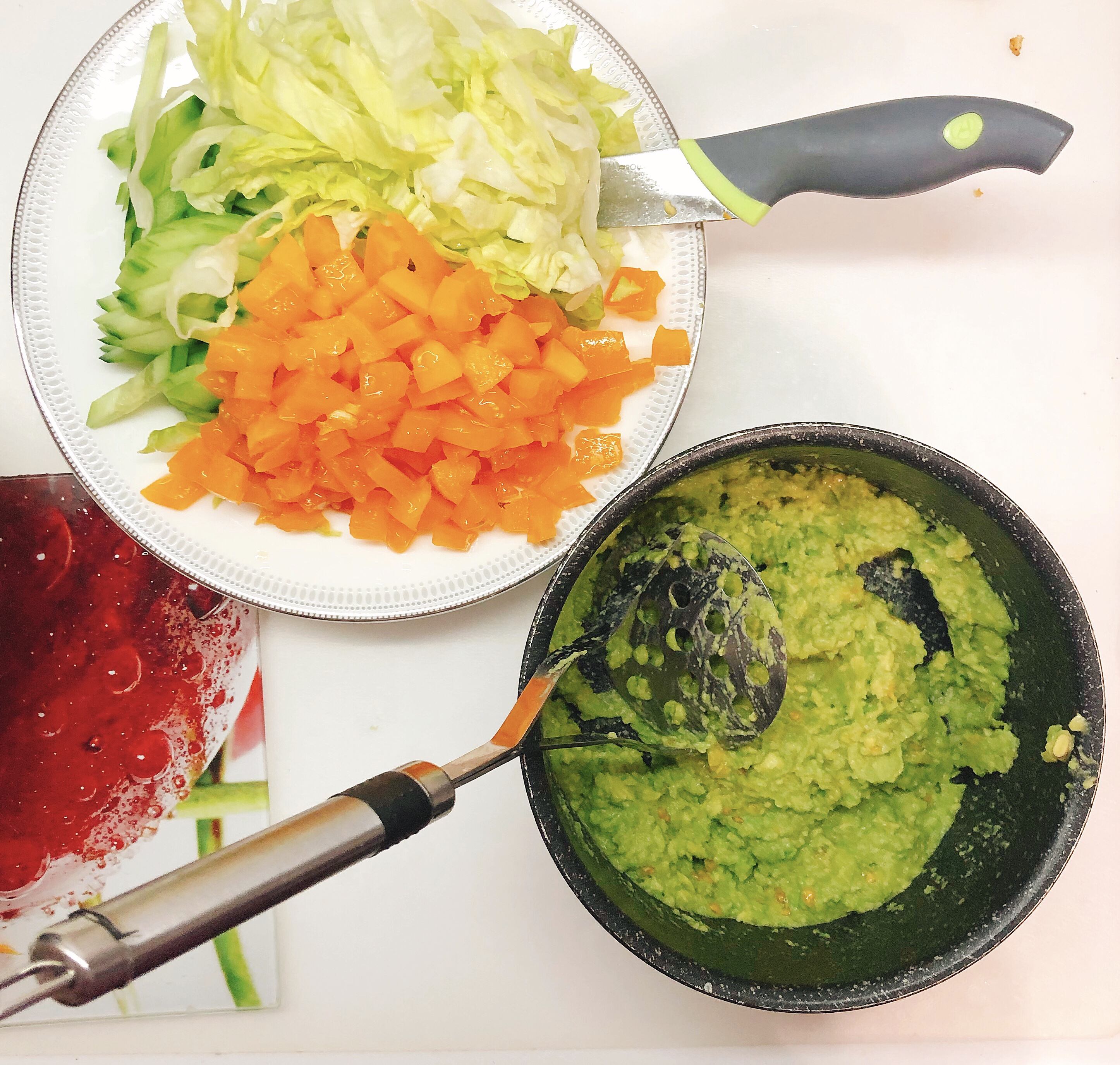 5. Chicken must be cut on long slices.
6. When all ingredients prepared, vegetables and chicken chopped, sauce mixed - we are ready to prepare tacos.
Take one tortilla and put in it some chicken slices, then add some vegetables and put 1 tbsp of avocado sauce on top of the filling so that the filling was covered with sauce. One taco is ready. You may fry on the pan taco a little (without oil) if you want. Repeat actions untill you run out of ingredients and tortillas. See the filling below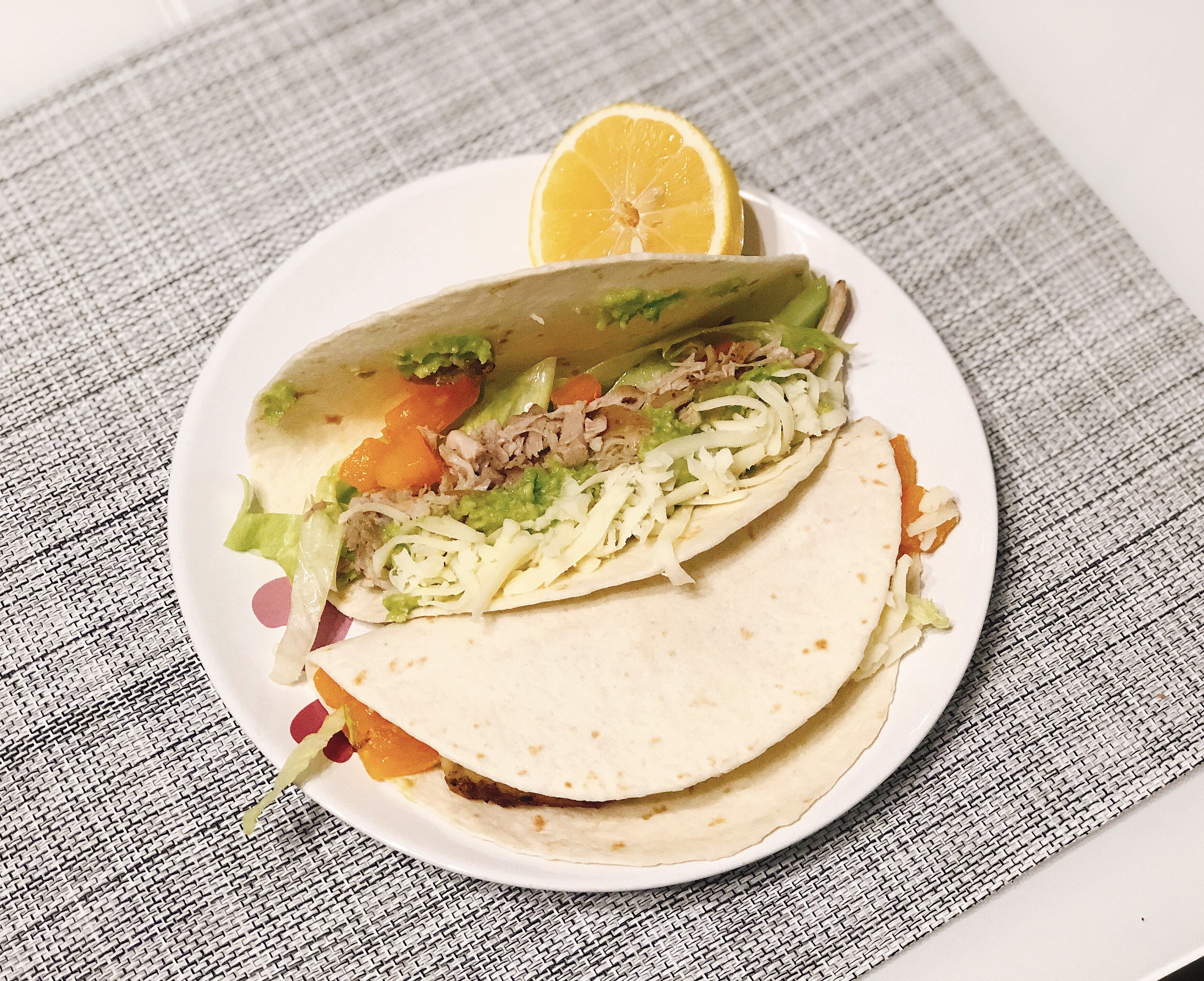 7. Serve tacos immediately, decorate with lemon and olives (for example).