Presentation And Serving Recipe
📋 INGREDIENTS:
plate of right size
any kind of meat
garnish
vegetables
tableware

⏳ cooking time - 3 min
💬 Note: Please, do experiment with serving. Try different ways and food combination so you could choose your signature serving.
Follow this tips with photos and examples to serve the meal you cooked
It's not hard to serve your meal - just put on the plate everything you cooked and planned to eat - and here we are! But please consider the tips below to get a better result in serving so that you could make some delicious photos before eating, it may be useful too.
Main Dish.
First of all you should choose the size of a plate correctly. Do not use too big or small plate to serve your food.
Secondly, there is one very popular rule - classic plating. Imagine that a plate is somehow a clock with numbers from 1 to 12. So that main meal (proteins) like fish, chicken or meat must be placed between 3 and 9. Garnish (carbohydrates) like rice, pasta, potatoes must be placed between 9 and 12 and, finally, place vegetables between 12 and 3. Of course it's a traditional way to serve the meal on plate and it's absolutely optional. But on the other hand, very structural and simple in understanding. Also do not forget to pay attention to details, decorate the plate with green and add some sauce or dressing.
See some photo examples of how to serve your meal below.
Served salmon with grilled vegetables and sauce:
Served crab cakes with vegetables and chips: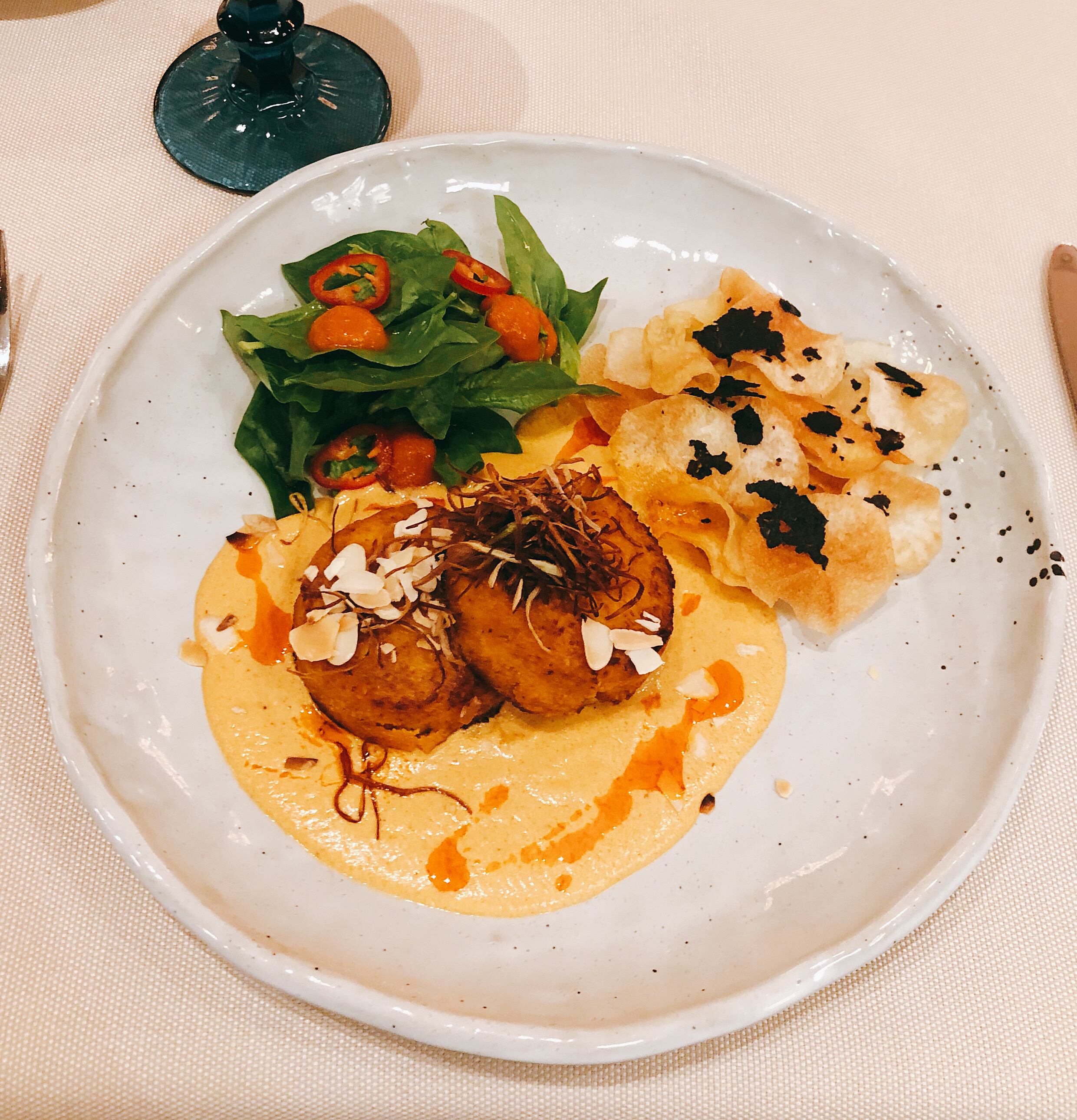 Served corn with sauce: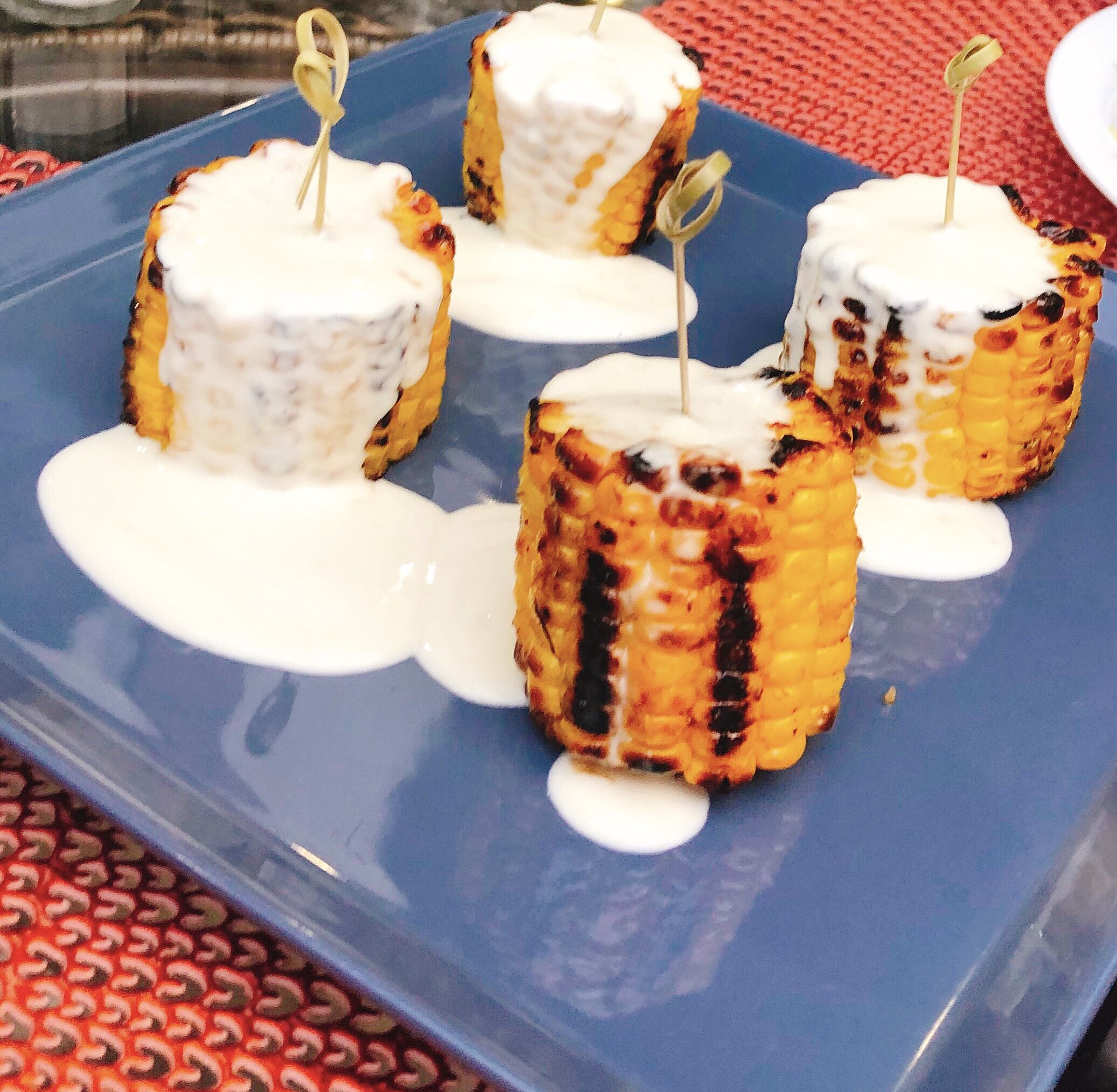 Served burger with chips: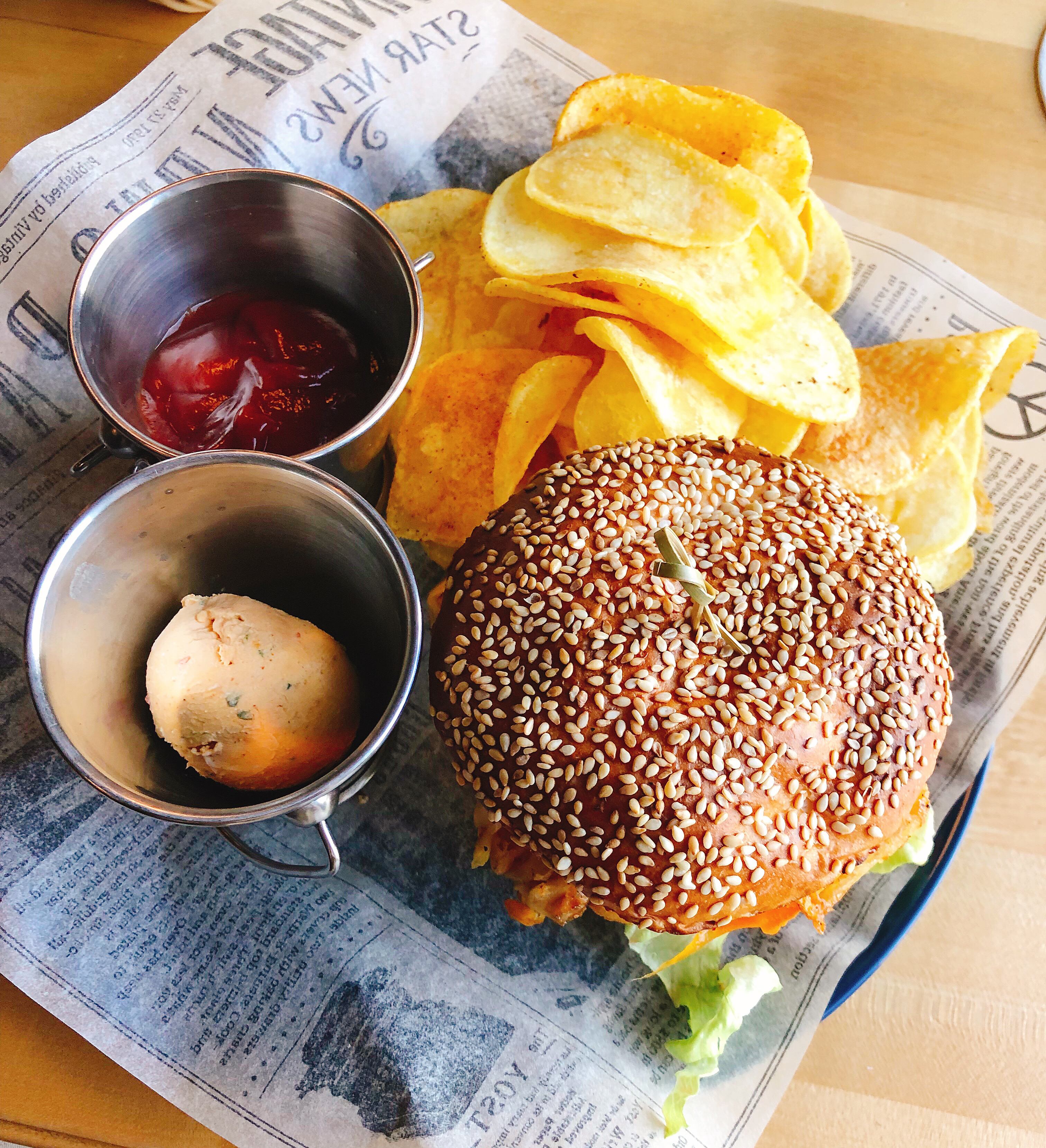 Served warm salad with quinoa, vegetables and cheese: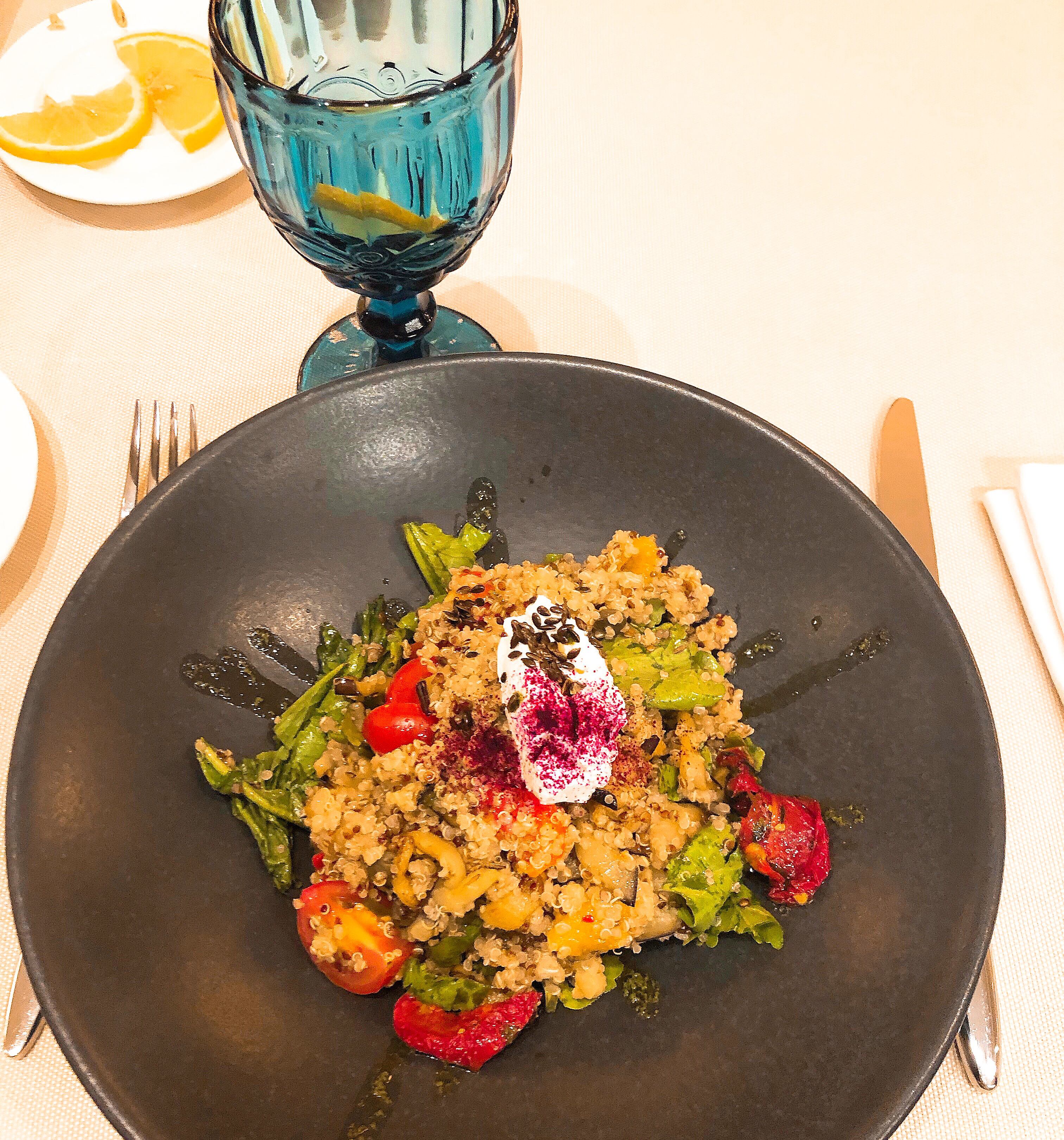 Served Shrimp salad with pine nuts and cheese: