Pizza Margherita Recipe
📋 INGREDIENTS:
1 1/5 lb (500 g) plain flour
9-10 fl oz (250-300 ml) warm water
2 packs of dry yest (8g each)
2 tsp salt
1 tsp sugar
4 tbsp olive oil
For filling:
1 big tomato
1/2 lb (250 g) cheese
1/8 lb (70 g) tomato paste
5 Basil leaves

⏳ cooking time - 25 min (plus 2 h for dough rising)
💬 Note: There are so many pizza recipes. And you should try to choose one that is good for you. Just in case you do not have a Margherita pizza recipe - here is some variation and specific ingredients to cook it at home that goes well. Also note that you can add different cheese types, for example, add some feta cheese.
Home made Neapolitan recipe of Margherita pizza
1. Prepare dough for pizza. Put yest into the glass, add 3 tbsp of warm water and a pinch of sugar. Lay still for 15 min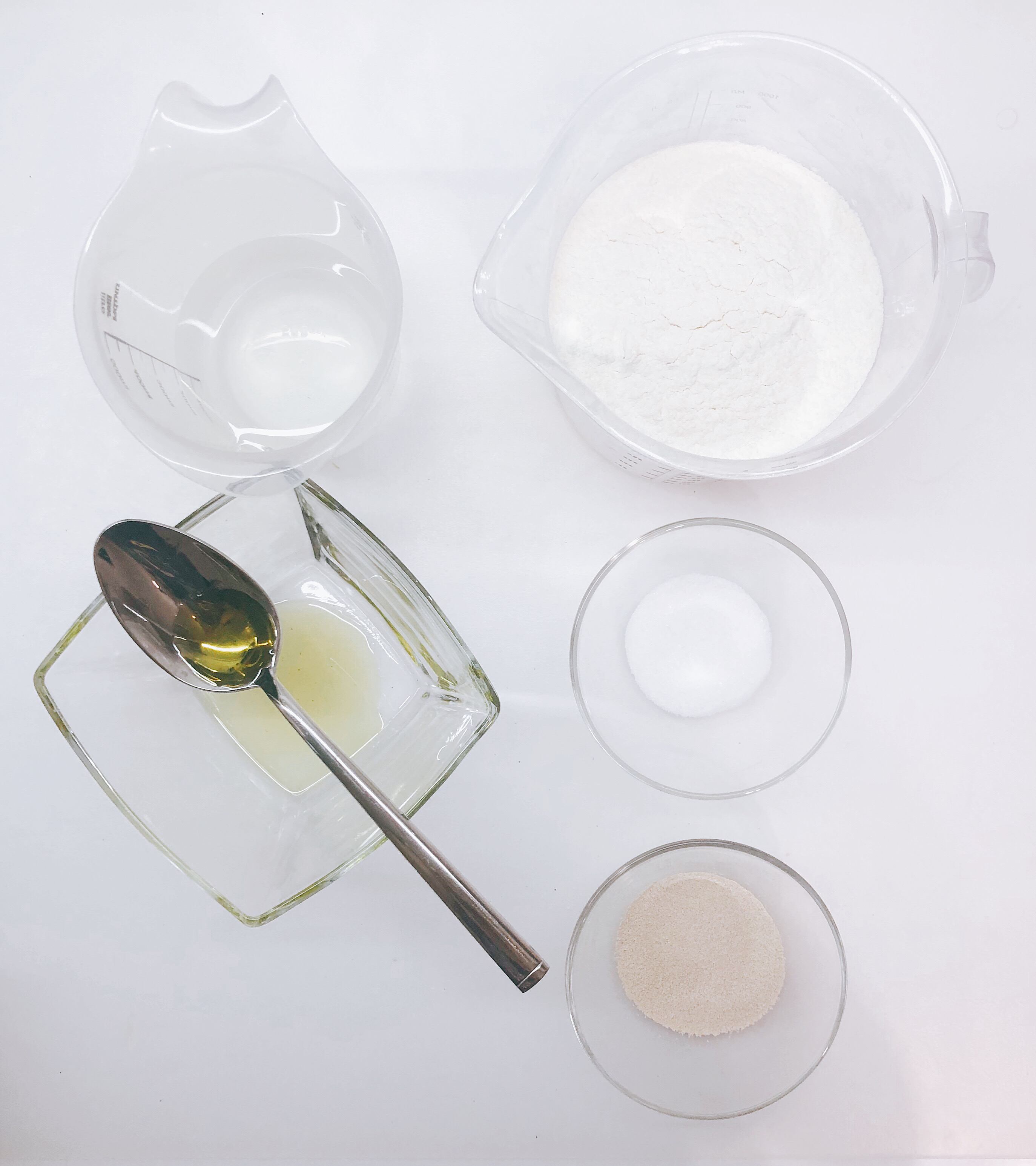 Put the flour into the bowl, sprinkle with salt at the edges, pour foamed yeast in the middle. Add olive oil and sugar, after that add warm water and mix all about 5-10 min.
You can add some flour or water if needed. The dough becomes soft, dense and flexible. Make a ball from the dough and lay in the big bowl for 1 hour.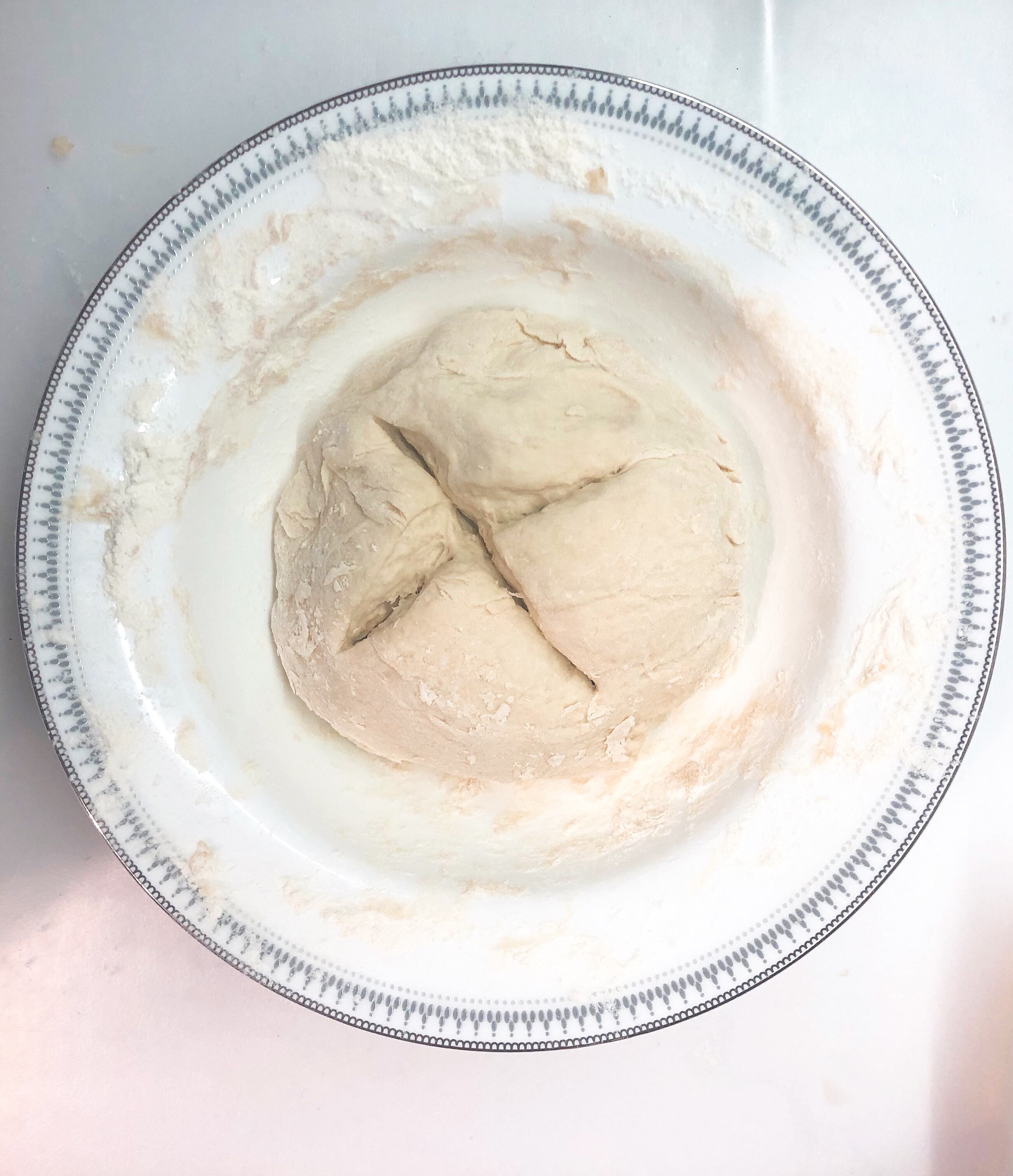 Cover with warm towel so that the dough would not have a dry crust. The dough will become much bigger, especially if the place is warm and without winds. Divide into the portions, make some scones and lay still for another 30 min. After that the dough is ready
2. Roll out the dough, lay on a baking sheet with baking paper. Make some edges for crust.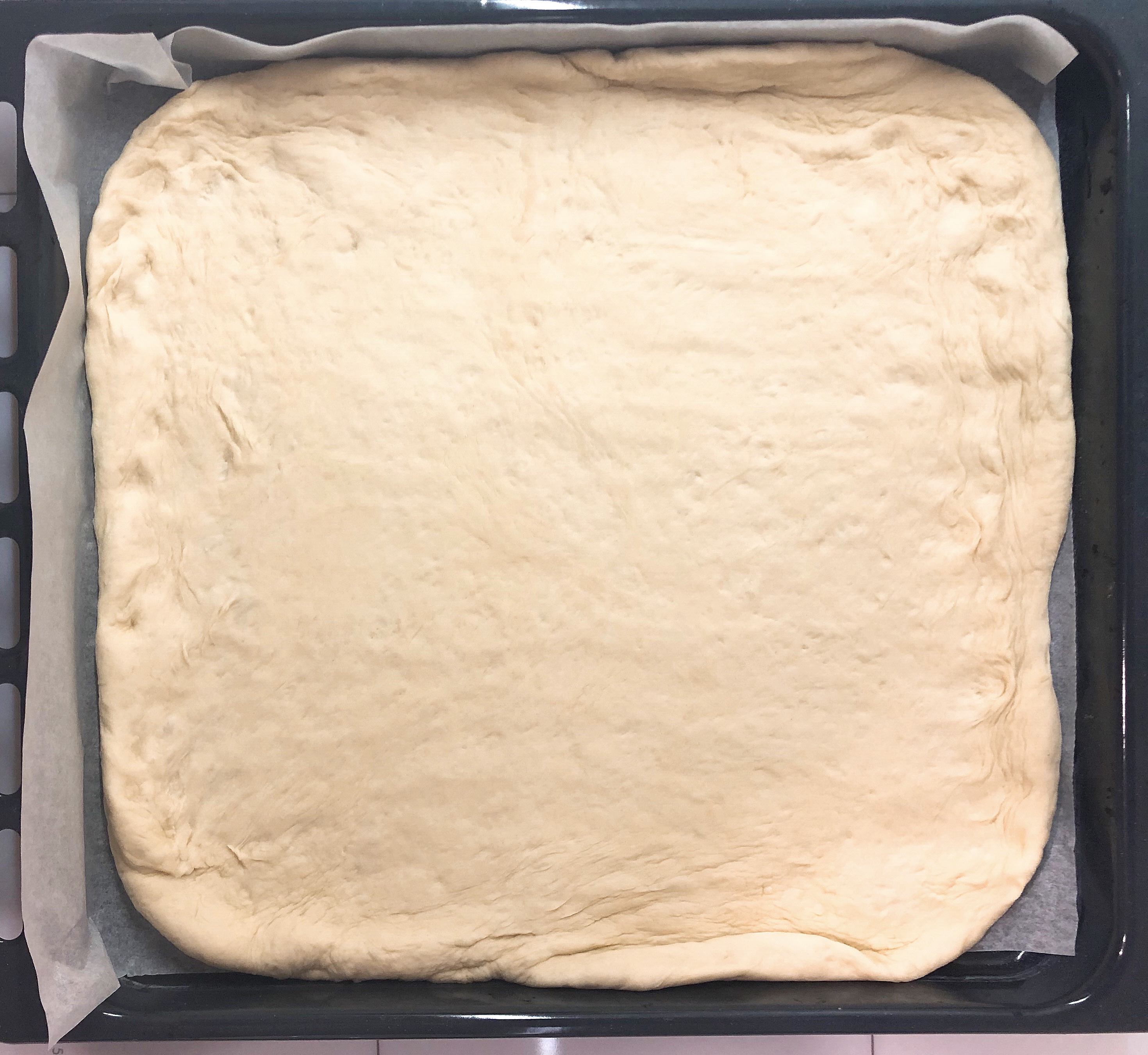 3. Prepare the filling. Smear the dough with tomato paste,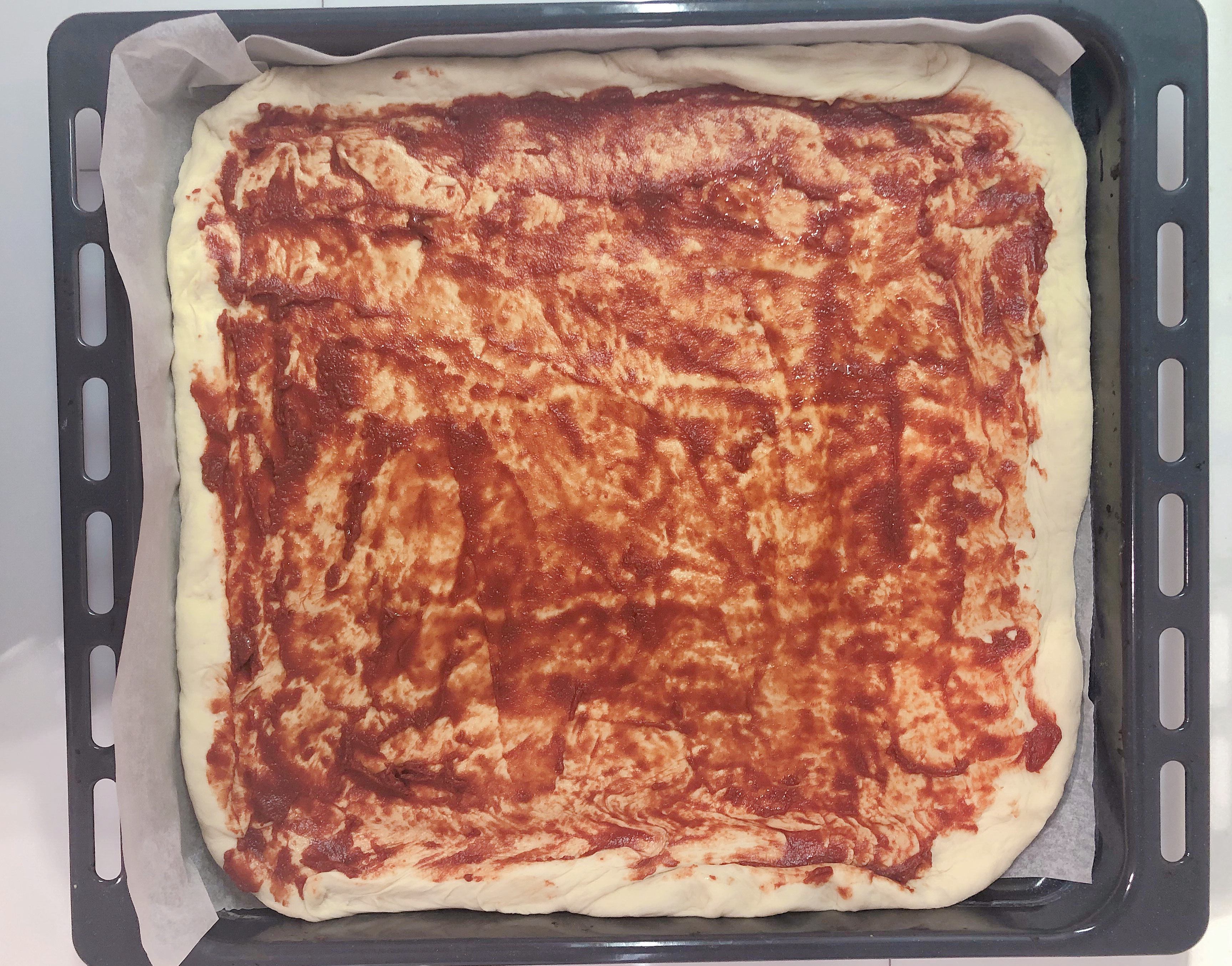 lay cut on circles tomatoes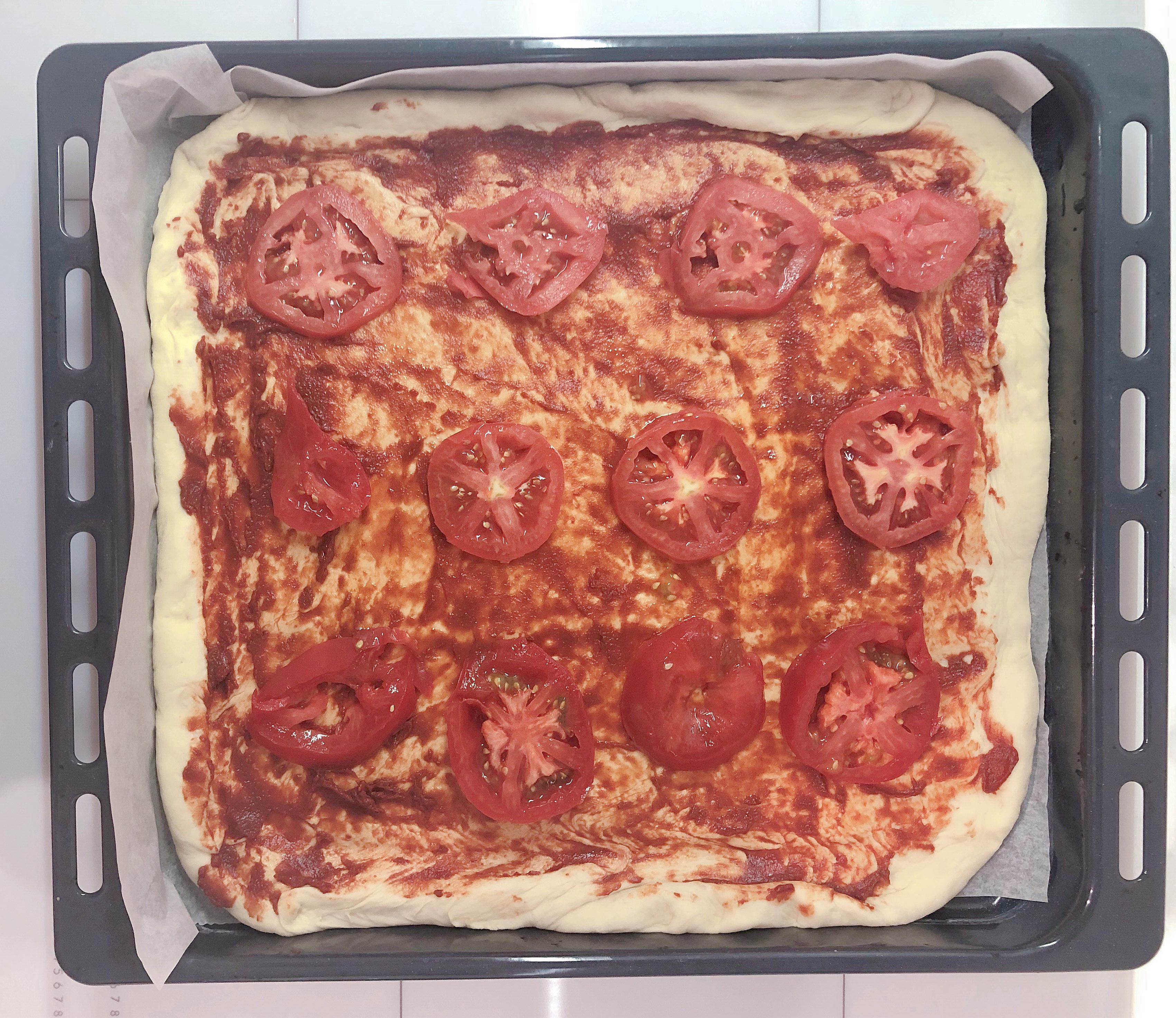 and add cheese. On top of the filling add Basil leaves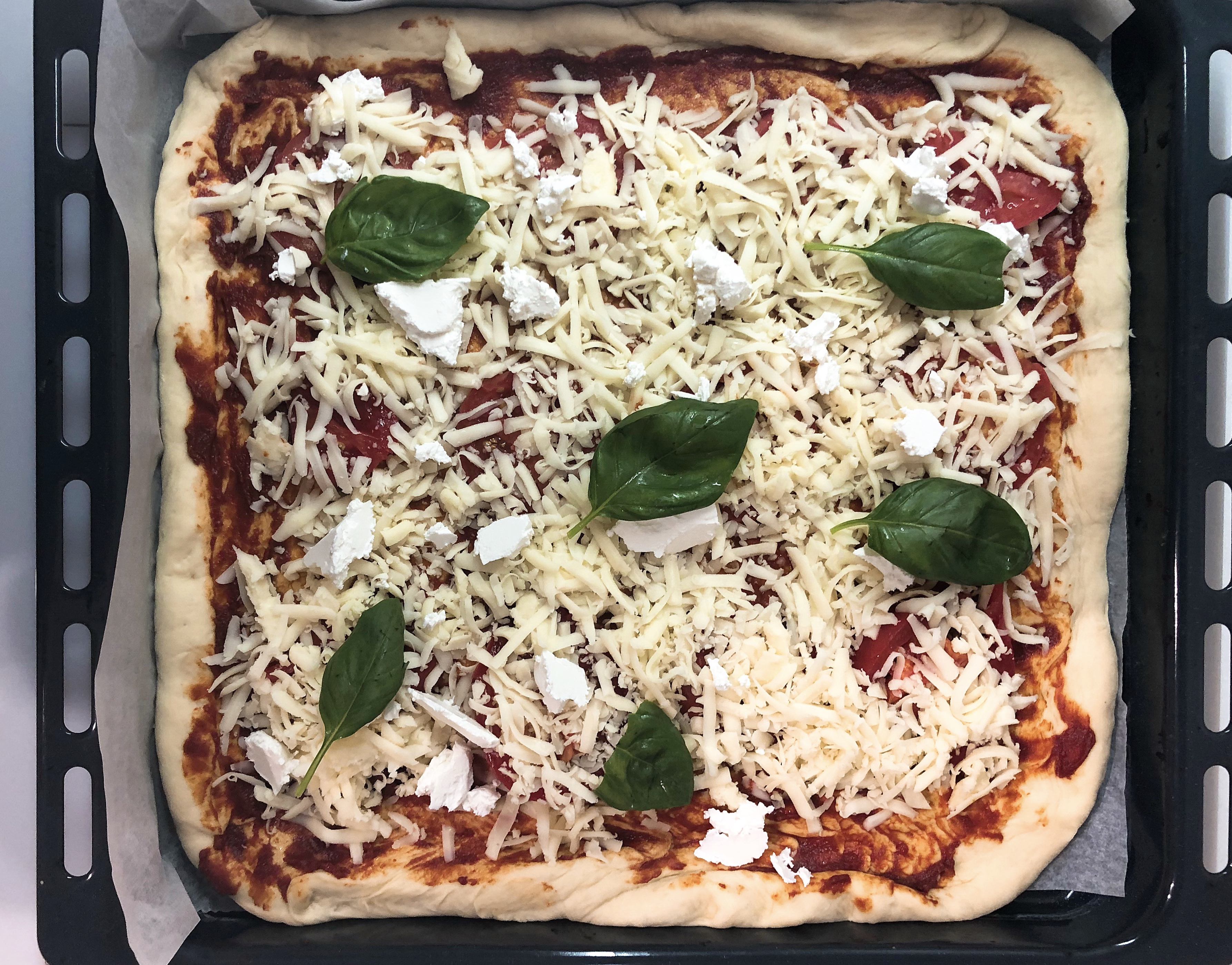 4. Bake for 20 min in the oven 425F (220C) until golden crust