Onion Pie Recipe
📋 INGREDIENTS:
6 eggs
bunch of spring onion
2 sheets ready-rolled puff pastry
2 tbsp all-purpose flour
pinch of salt

⏳ cooking time - 45 min
💬 Note: I can say that this combination is not a common thing. But give it a try just ones and a pie with eggs and spring onion will become your traditional home made pastry. So simple to cook it - only 3 main ingredients and a pinch of salt to bake a whole pie.
Home made pie with spring onion and eggs
1. Boil eggs in salty water (boiling time 8 min)
2. Wash under the cold water green onion.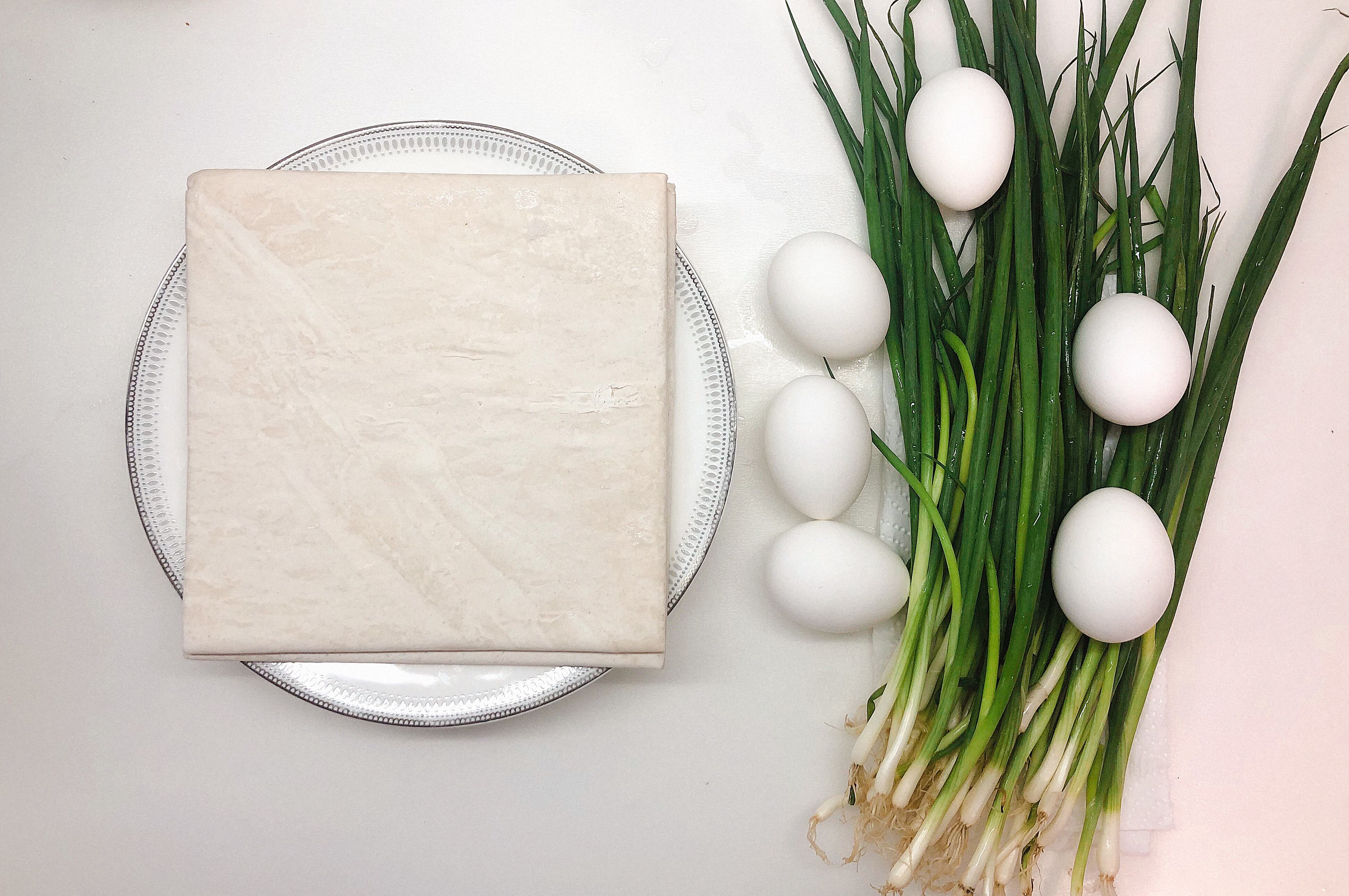 3. Prepare the pie filling: chop finely eggs and onion.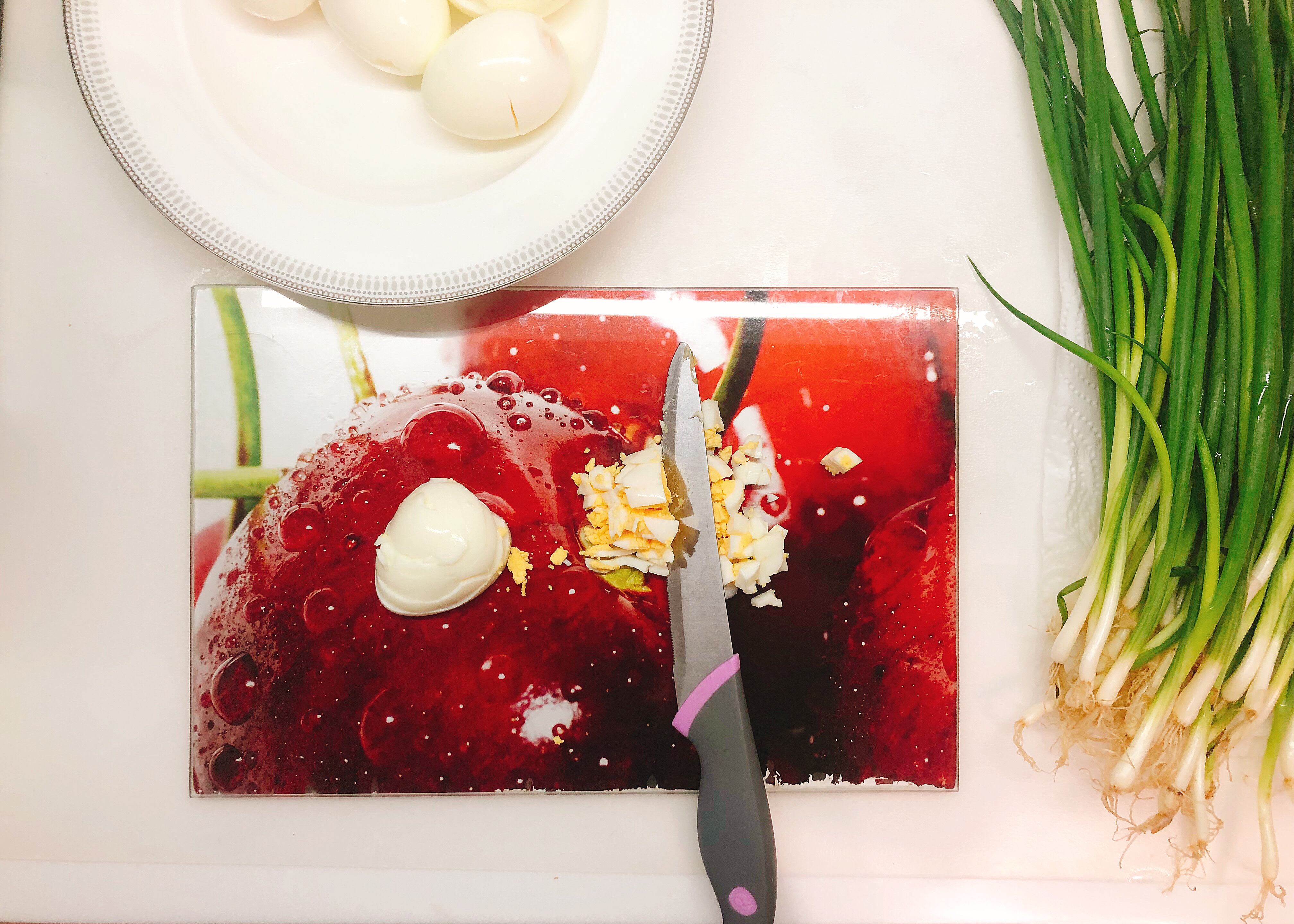 4. Roll out one dough sheet. Lay on a baking sheet.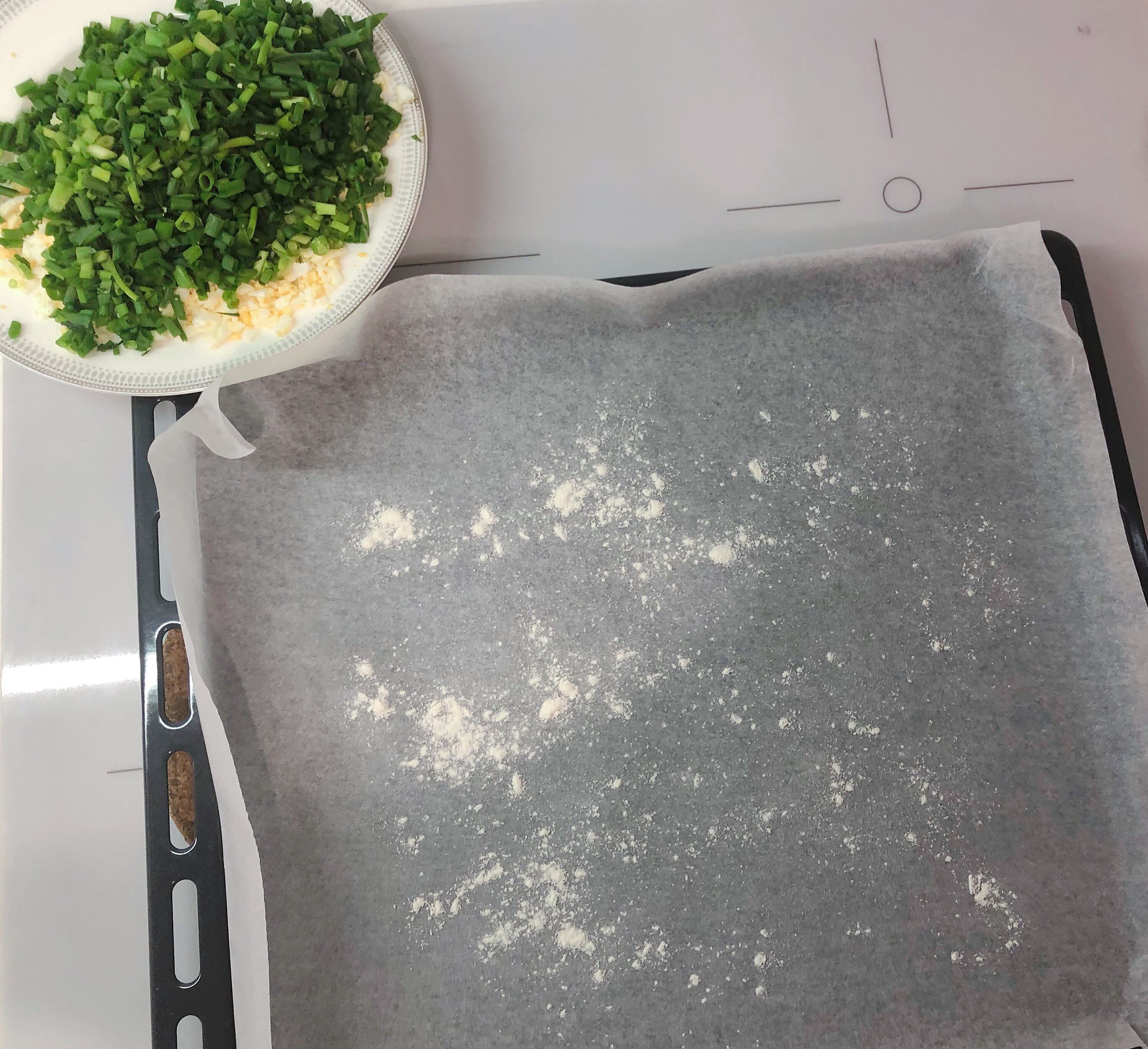 5. Put the filling on the rolled out sheet of dough (pull back about 1,5in (2cm) of the dough edges). Add a pinch of salt. 6. Roll out another dough sheet (make some decorations if you want) and put it on top of the filling. Crimp and seal the edges.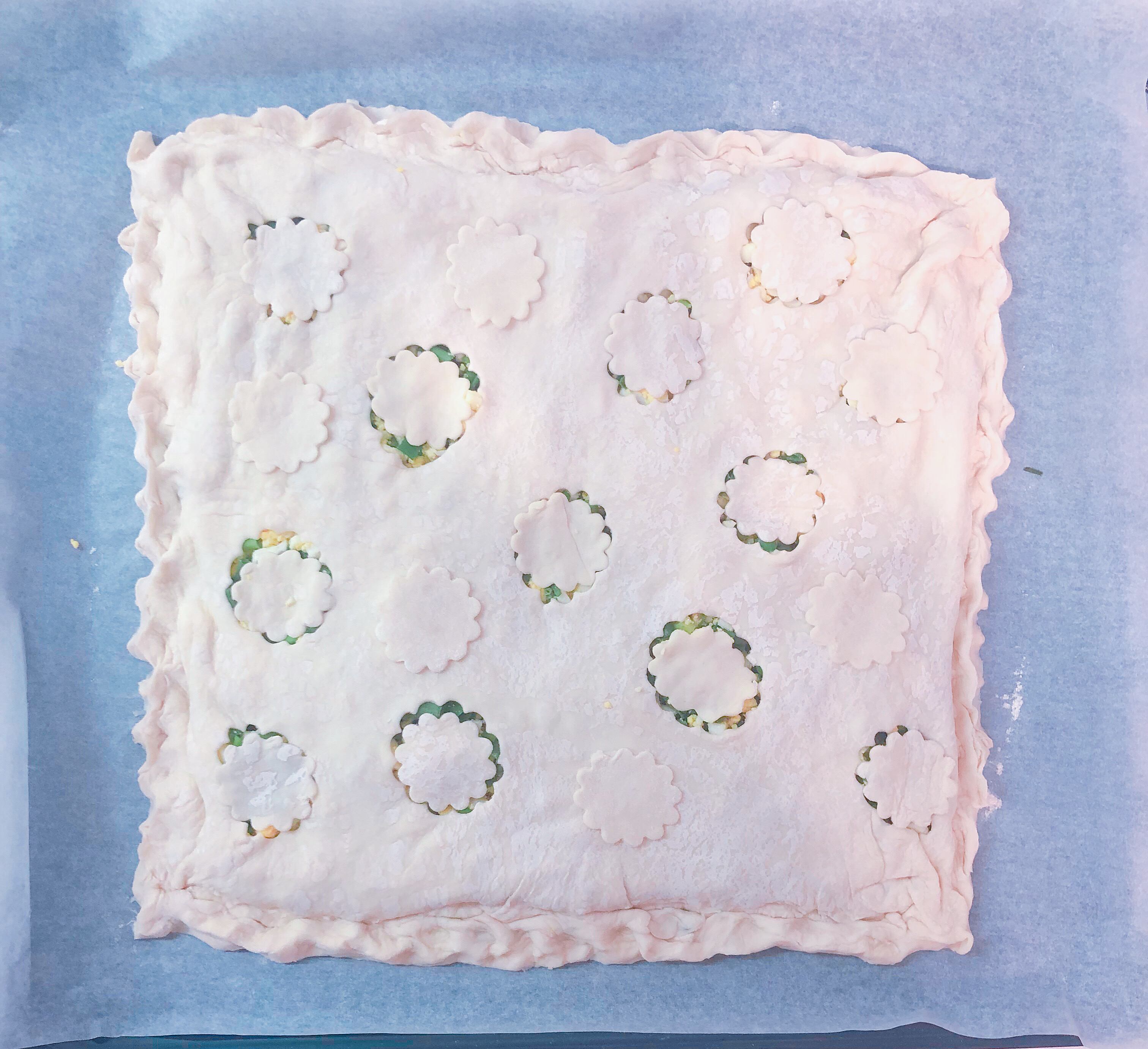 7. Turn the oven up to 350F (180C) and bake about 30 min till golden crust