Marbled Beef Steak Recipe
📋 INGREDIENTS:
2 marbled beef steaks
2 tea spoons of sunflower oil
butter (1/2 tea spoon)
salt
pepper
any side dish you like (potato, rice, pasta, vegetables)

⏳ cooking time - 30 min
💬 Note: There are so many types of marbled beef! You should try to cook some to choose your fav one. Some of them are too greasy on my taste, consider it before adding butter.
How to cook steak
1. Get the steak out of its package, wash under the cold water a little and wipe with paper towel. Lay still before cooking for 20-30 min for the best result.
2. Preheat the pan/grill to a hot state. Oil steaks a little (use sunflower oil). Note, do not use salt and pepper before cooking, it's important.
3. Lay steaks on a preheated pan/grill. Fry for 2 min every side till golden brown state. After that roast the steaks on a low heat for 10 mins every side (well done meat) or 5 min every side (medium roast).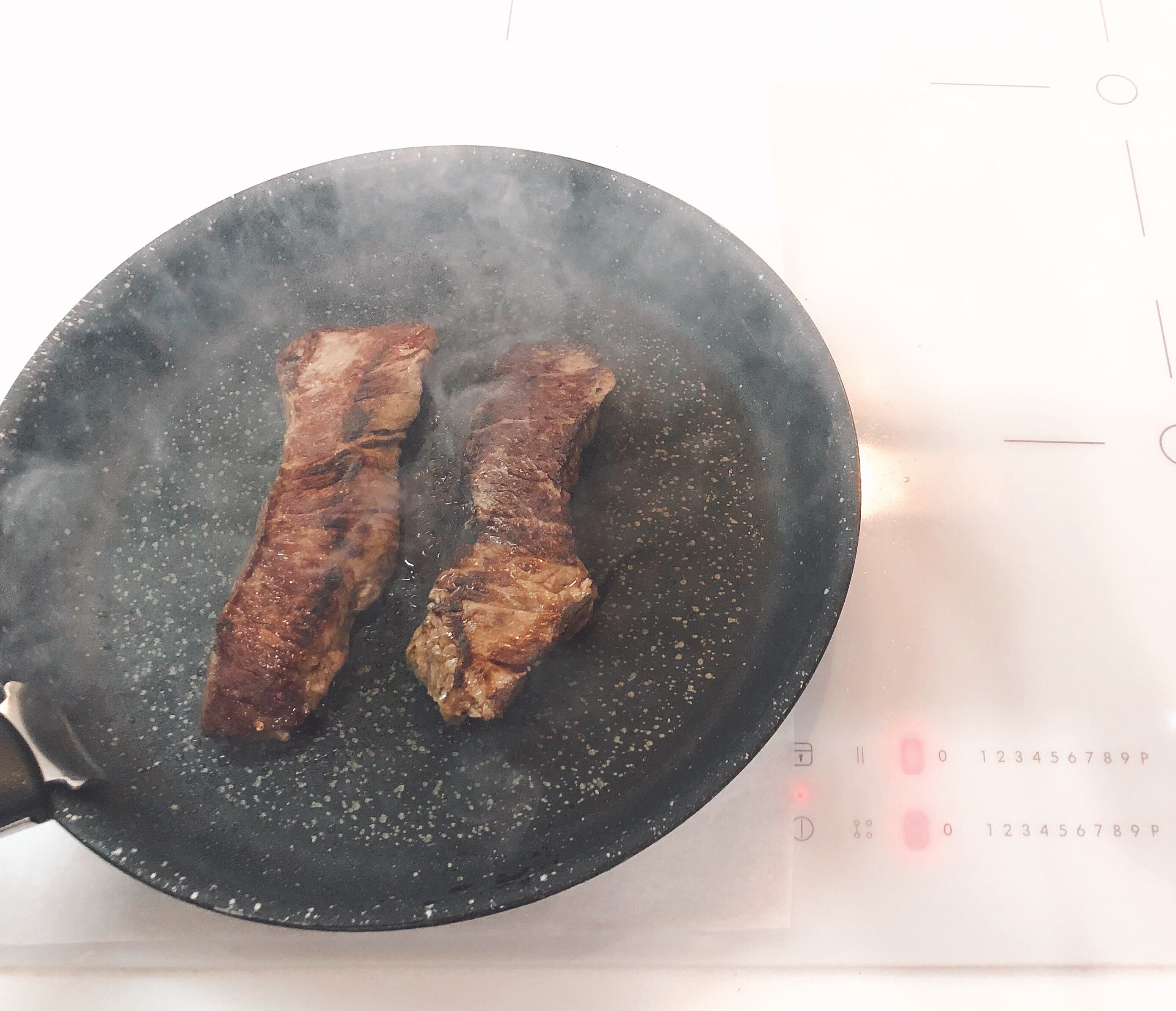 4. Lay steaks on a warm plate for 3 min covered with foil - it must rest.
5. Add some coarse salt, pepper and some butter on both sides of the steak.
6. Serve with side dish you like or tomatoes (like on the photo).