Chicken With Tzatziki Recipe
📋 INGREDIENTS:
pack of chicken fillet
1 tsp salt, pepper
skewers for chicken (suitable for the oven)
1/5 lb white greek yoghurt for marinade
1 red or yellow fresh pepper
3 tbsp olive oil
For the sauce:
2/5 lb (200 g) white greek yoghurt
1 not big cucumber
juice from 1/2 lemon
pinch of salt and pepper

⏳ cooking time - 1 h + 1,5 h (marinade)
💬 Note: This recipe of chicken with tzatziki sauce is so good for company. And the smell of baked pepper with chicken is very tasty combination. Easy to cook and very good for serving - what can be better? Also you may use other parts of chicken or even turkey meat is fine.
How to cook chicken on skewers in the oven recipe
1. Wash chicken under the cold water and wipe with paper towel
2. Cut chicken on slices so that you could put each slice through the skewer
3. Put all chicken slices into the bowl, add salt, pepper and 2-3 tbsp of white greek yoghurt. Mix all and lay still for about 1,5 h
4. Prepare the skewers. Put through the skewer a slice of marinaded chicken then add on a skewer a little slice of fresh pepper. Repeat actions until run out of chicken. Do not put a lot of slices on every skewer
5. Heat up the oven to 390F (200C). Prepare the baking dish - smear with olive oil and lay out the skewers with chicken. (I added some potatoes too). Cook in the oven about 25-30 min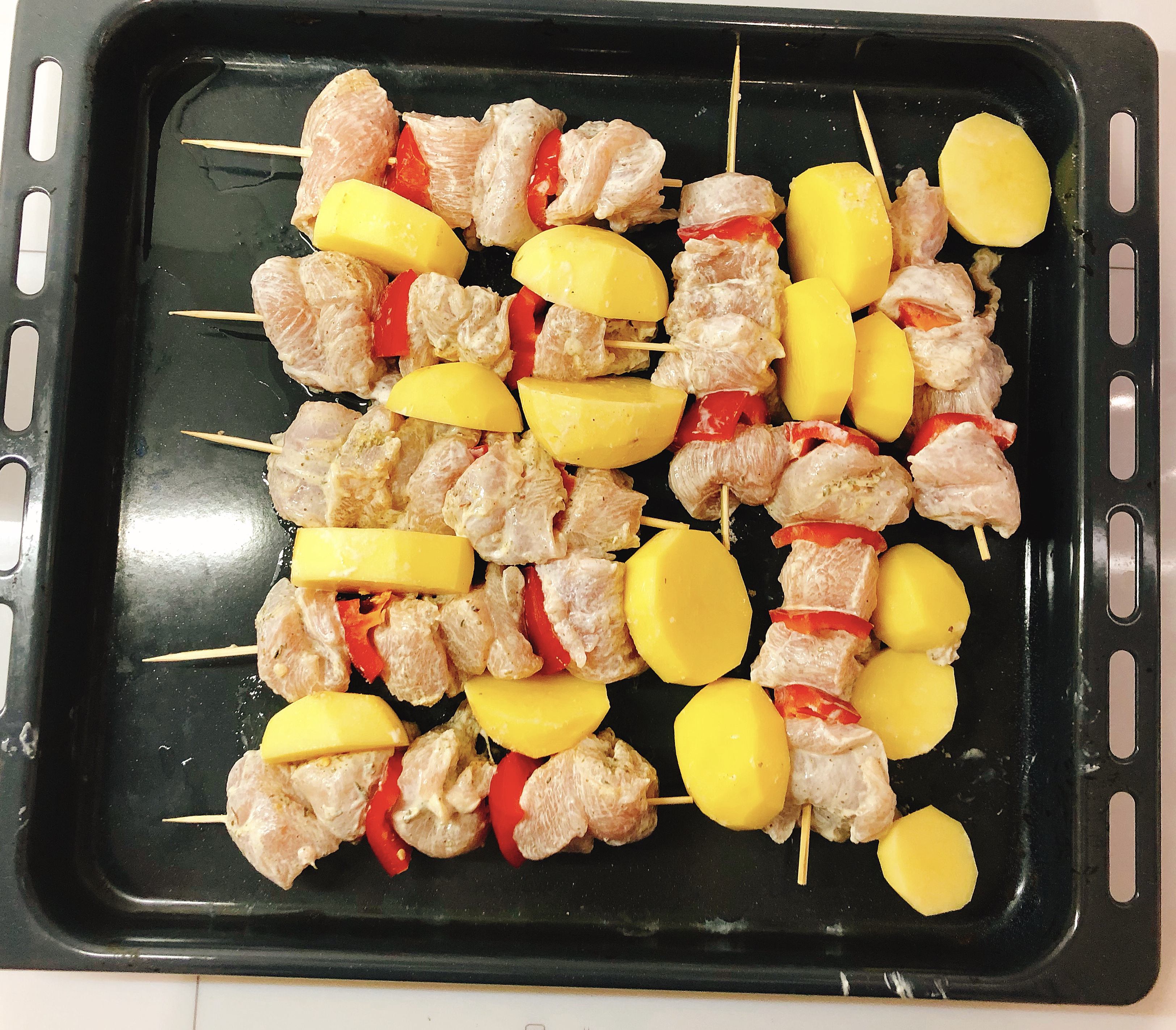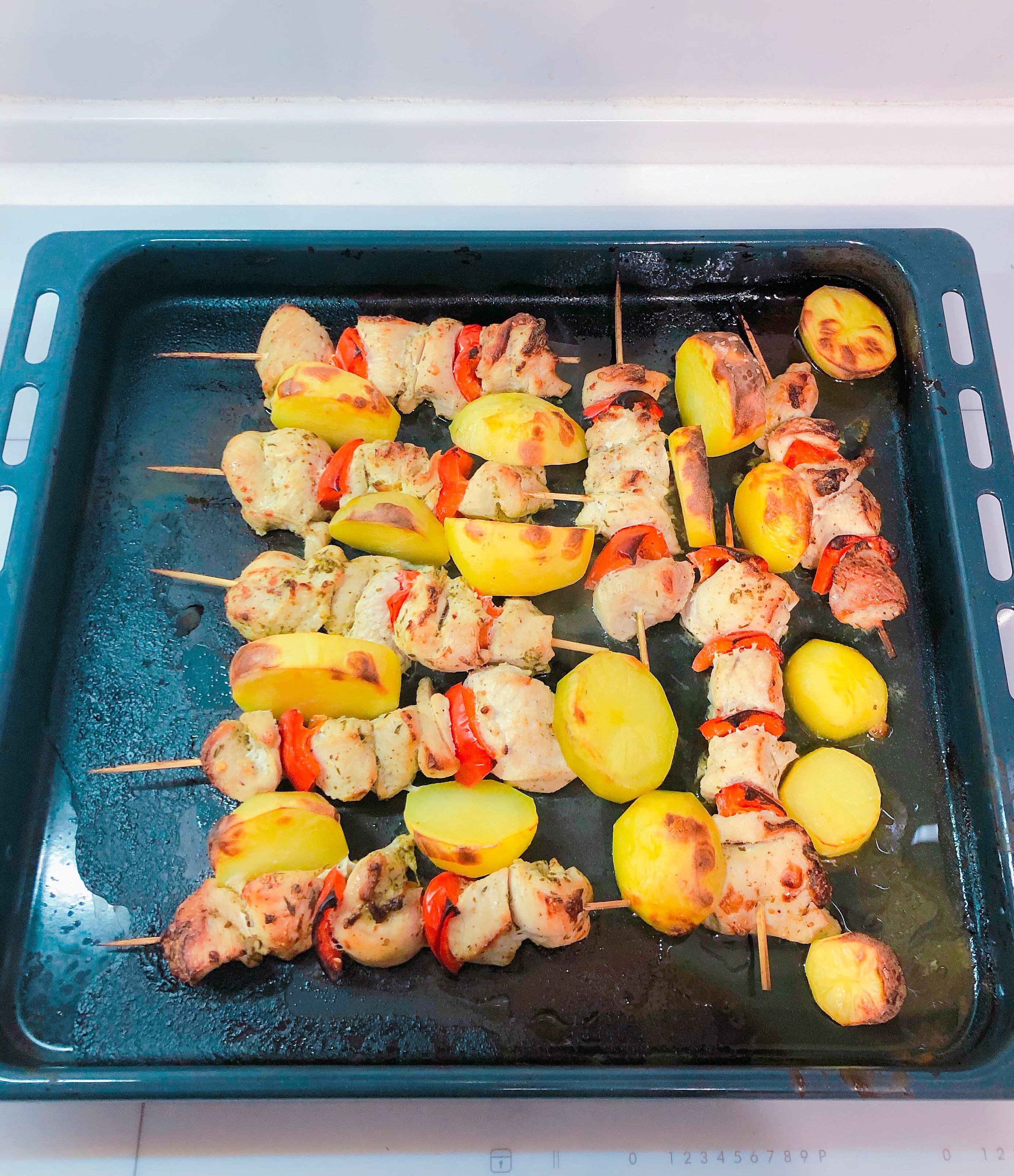 6. Prepare tzatziki sauce. Wash and peel the cucumber, remove seeds with spoon and cut on little long slices (or grate). Mix all ingredients for the sauce in the bowl. Put some sauce in the serving bowl, decorate with fresh dill or olives. The sauce is ready
7. Serve chicken with tzatziki sauce immediately