Chicken With Baguette Recipe
📋 INGREDIENTS:
1 lb chicken leg quarters
5 potatoes
1/3 lb cherry tomatoes (better on the branches)
2 tsp salt
1 tsp pepper
tomato paste
3 garlic cloves
ciabatta or baguette bread
4 tbsp olive oil

⏳ cooking time - 1h 30min
💬 Note: This dish is so colorful and smells extremely tasty because of tomatoes and garlic. Do not hesitate to cook it at home for dinner or for a home party. Even if you think you do not have enough cooking skills it will be a success. Just follow my instructions and a list of ingredients. Decorate the cooked meal with some green leaves if you want (even mint will be fine).
Extremely tasty and simple recipe of chicken in the oven
1. Wash potatoes under the cold water, peel and cut on big circles
2. Wash cherry tomatoes and do not remove branches
3. Wash under the cold water chicken leg quarters and wipe with paper towel extra water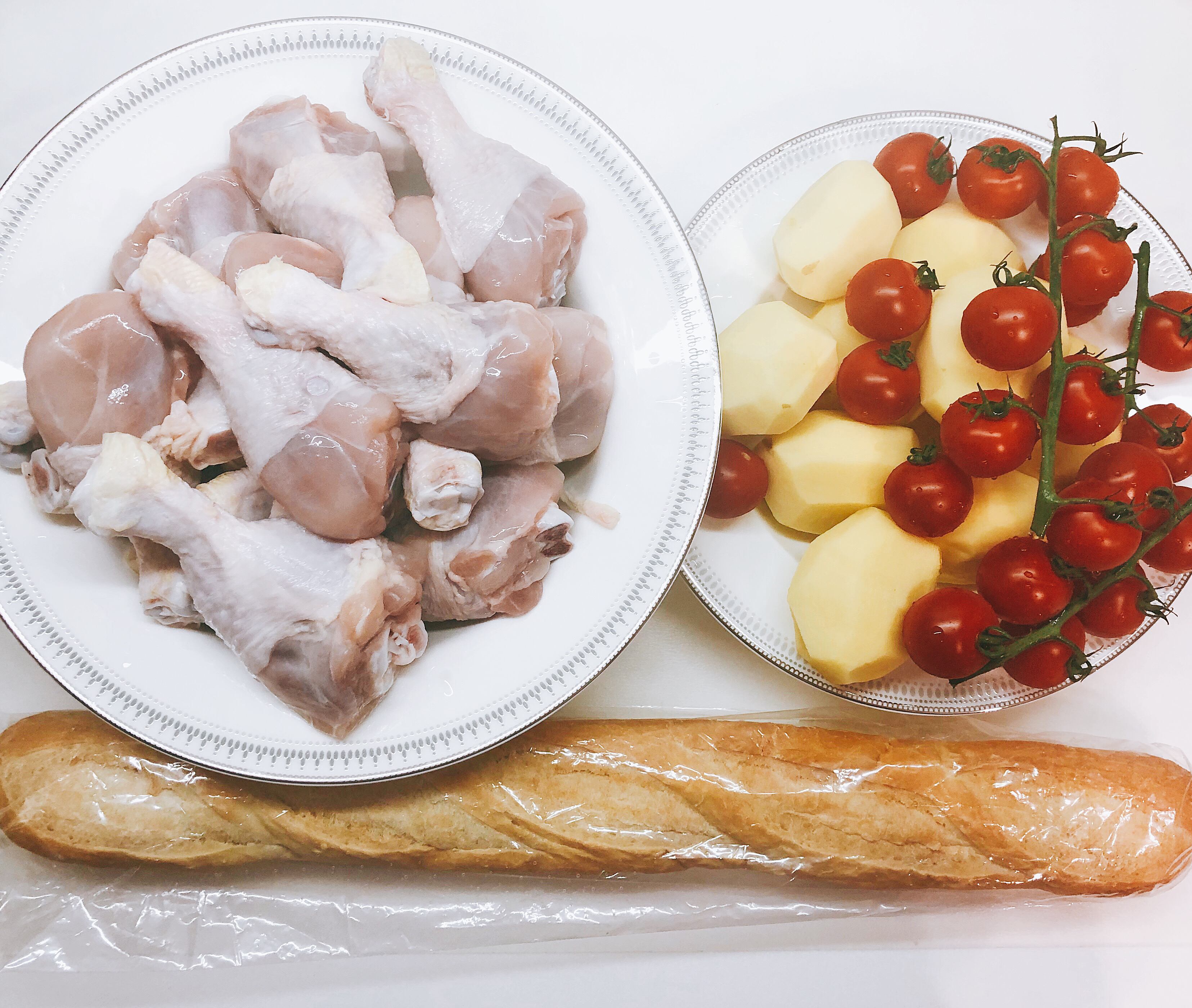 4. Prepare the baking dish. Smear with olive oil (4 tbsp). Put all ingredients into the dish (chicken, potatoes, cherry tomatoes, garlic, slices of ciabatta or baguette bread)
5. Add salt and pepper. Smear all with tomato paste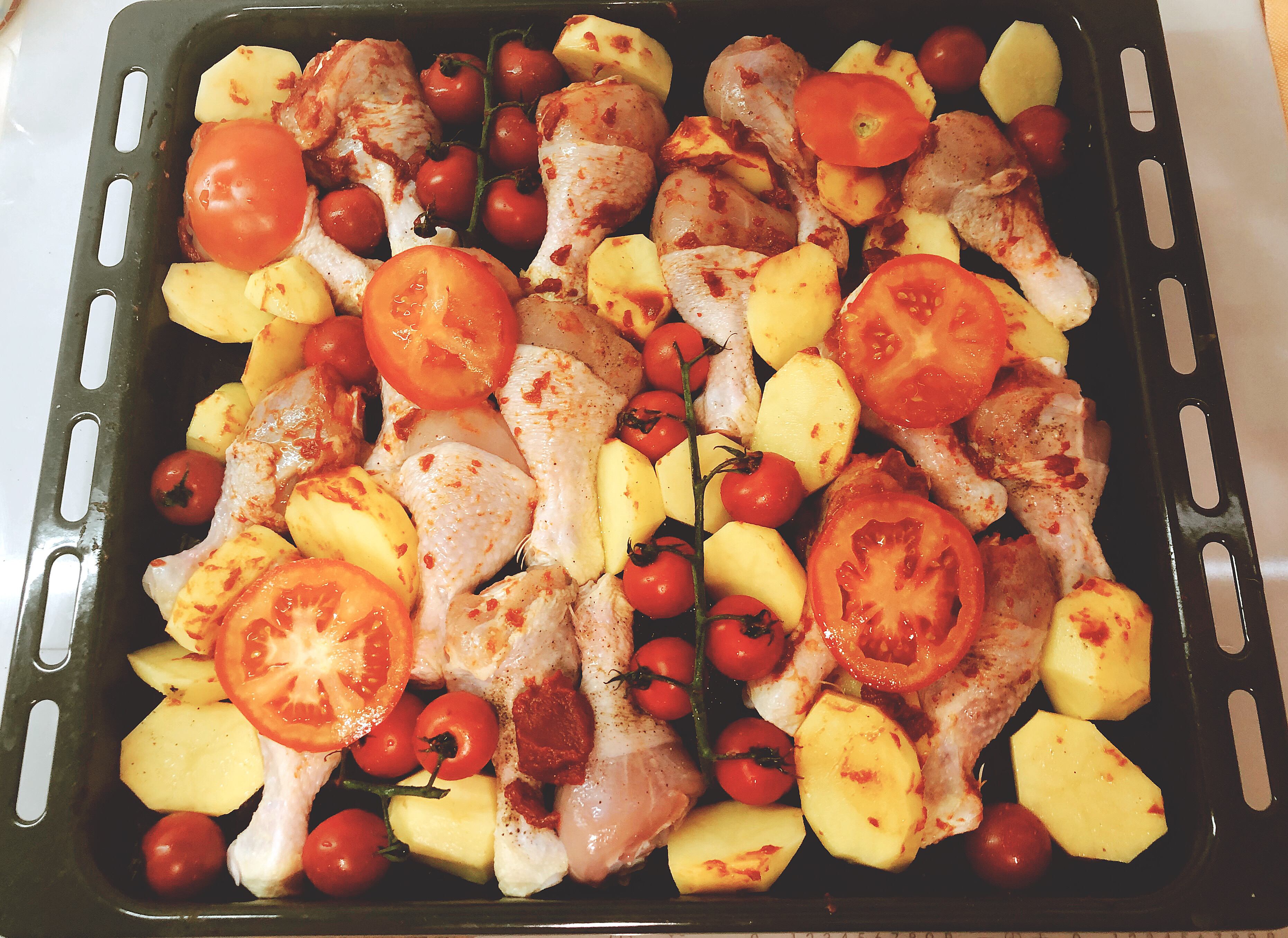 6. Preheat oven 370F (190C) and bake about 1h 10 min till golden crust