Chicken Whole Recipe
📋 INGREDIENTS:
whole chicken
10 dried plums
1 apple
7-10 potatoes
1/6 lb (70 g) tomato paste
2 tsp salt, pepper
3 tbsp olive oil

⏳ cooking time - 1 h 40 min
💬 Note: This recipe of whole chicken in the oven with dried plums and potatoes is a perfect match when you need something to cook for guests or you will have family dinner at home. It will be delicious and easy even you have not practice in cooking every day. Just follow this simple instructions and the prepared dish will be very tasty.
How to cook whole chicken with potatoes and dried plums in the oven recipe
1. Wash chicken under the cold water and wipe with paper towel
2. Prepare the baking dish and smear with olive oil (1 tbsp). Put chicken in the middle of the baking dish
3. Wash and peel potatoes and put it around the chicken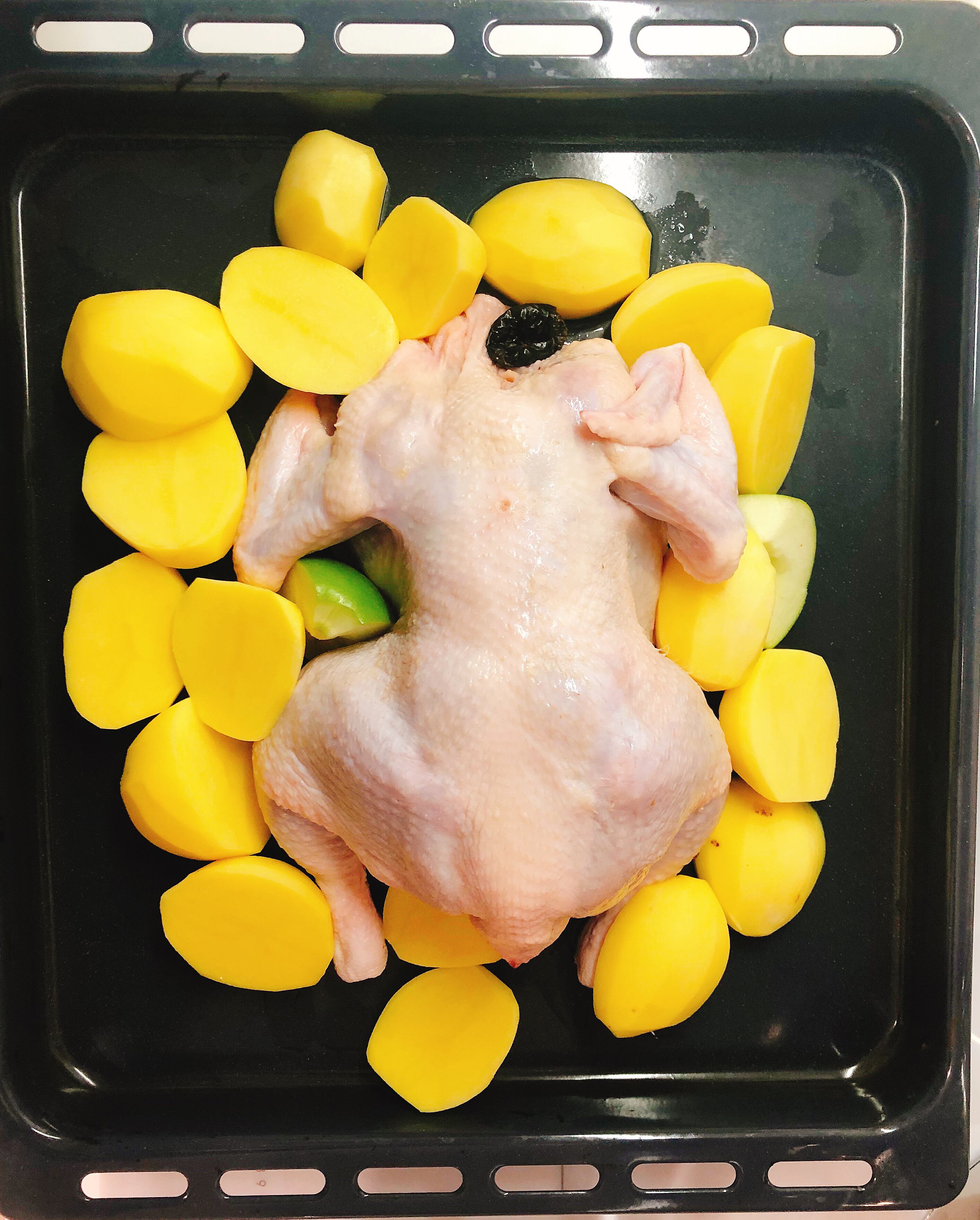 4. Add 1 green apple (slices) and dried plums inside the chicken
5. Salt and pepper the whole dish
6. Smear with tomato paste all and add 2 tbsp of olive oil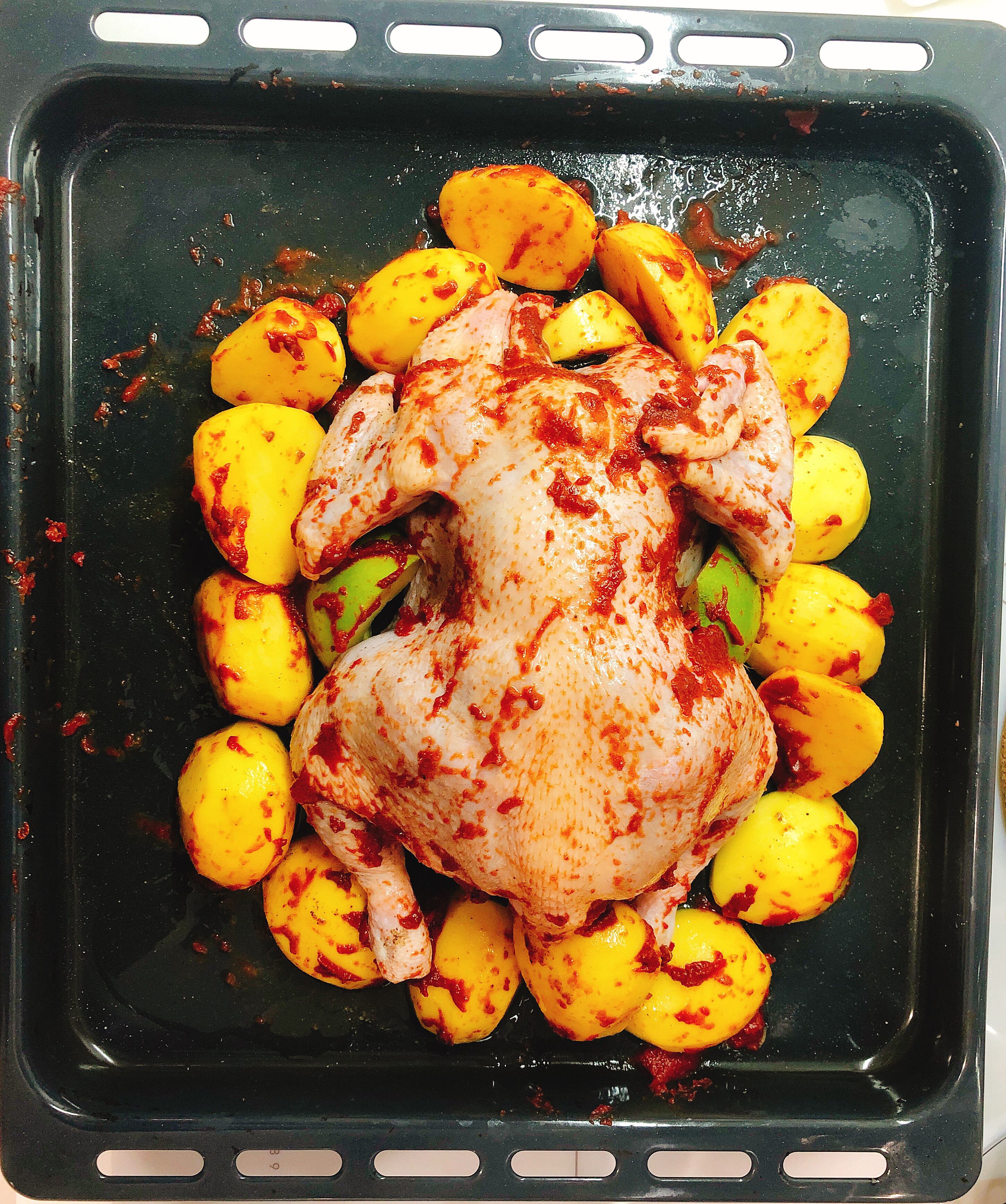 7. Roast in the oven for 1h 20 min (40 min - 400F (200C) and 40 min - 350F (180C)
8. Serve immediately while the dish is hot.